Should we still be quite or its time to retaliate?????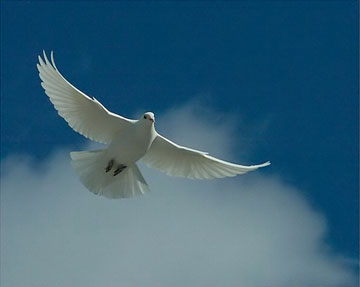 India
April 23, 2009 12:02pm CST
I am not too sure if you have heard about the recent attacks which are taking place on churches, specially in a country like India where priests,religious leaders are beaten up.....nuns are being raped.....religious relics and church property are vandalized......its become a regular issue these days....... The Bible says in Matthew 5:9:- " Blessed are the peacemakers, for they shall be called sons of god" Also the prayer which Jesus himself taught us ---- The our father, in one of its part it says "......as we forgive those who sin against us" I believe in god very strongly.....but still as a human being my blood starts boiling as to why do we have to go through all this, but then I start telling myself this is not what god wants of me......what to do at such times????? What do you feel can be done in such cases???? Please give your views............
3 responses

•
23 Apr 09
Surely by retaliating we are playing their game. We are better than them because Jesus taught us to love not just ourselves and our friends but also our enemies. Towards the end of the worlds we will once again be persecuted, but we musn't lose faith. Stand strong and believe in God, Jesus and the Holy Spirit and you will provail.

• India
23 Apr 09
Thanks friend that was inspiring.....but don't you feel that something can be done to save people from being prosecuted for no reason ????

•
23 Apr 09
Whether something can be done that wont be seen as Christianity bullying the local religion is a something we need to find. I agree something should be done, but what? taking them out of the country will make the opposition think they've won. Sending in resources to help them through will just get them stolen. Sending in military forces would be... counterproductive. Building a wall of some description would help, but probably enforce the segregation of the religions. What were you thinking of?

• India
23 Apr 09
I believe why don't the Christians unite and ask the government to take charge.....if the same thing would have been done to a non-christian property they would have taken the culprits to task....and also the people behind them....then why we as Christians allow our fellow brotheren to die like this.......

• United States
25 Apr 09
Dear John, I've sent up a prayer asking God to help you with your righteous anger. First,a little background from my perspective: As I understand Christianity, Jesus's movement of Peace, Love, forgiveness,and turn the other cheek was taken over by the Romans. History speaks of the Roman Catholic Empire. It coincides with over a 1000 years called the Dark Ages where people were routinely burned at the stake for heresy. Yet, I know of pacifist Catholics. Also, your church has many martyred Saints who refused to use violence... We Protestants, also called Christians, have played our part in history of making religious war in the name of Jesus... Now to propose an answer: With biological, chemical, and nuclear weapons the Armagedden as described in Revelations is finally, and tragically possible. If fact, there are people who call themselves Christian who are doing everything they can in a twisted logic, to bring on the Second Coming. To these people, and any who consider violence when they feel anger, ask yourself: What would Jesus do? I think Jesus would turn the other cheek at the very least. While Jesus was first in non-violent civil disobedience, India's Gandhi lead India to Independence using non-violent civil disobedience. It would be poetic if you could organize non-violent civil disobedience demonstrations to stop the violence in India right starting right in your own community. What do you Think? be Blessed, Steve Slaton

• India
26 Apr 09
As you see the times are now changing.....and people really don't care even if we put our other cheek forward....they would not mind to slap us on the other cheek as well....all have turned so shameless....i feel many don't even have an heart....if you see we are right now on non-violent terms....we go for peace march,light candles....but it all doesn't seem to work....if it did the killings and vandalism would have curbed by far.....I really appreciate your knowledge my friend....thanks for responding......

• United States
23 Apr 09
We can't ask the govenment to take up arms for us because legally there's SUPPOSED to be a seperation of Church and State - though we should have -some- legal rights due to free speech and the like but sadly so do they. We as Christians need to be there for our holy men and woman, sacrifice our time and efforts to help those in need and realize that they can't do it alone. We don't need to fight against the people harming us, just defend our stance. Vandalization of relics -really- isn't all that bad, you don't need a relic or a church to pray in or two but as for the personal attacks on the people, get the nuns chastity belts and assign a "protector" over them ( the nuns and the priests ) and we should help them in any way that we can.

• India
24 Apr 09
By relics i not only mean the statues......they have vandalize even the blessed sacrament......for some denominations it may not matter.....but for catholic church it is one of the most sacred thing.....and hence it does hurt the religious sentiments when such things occur......

• United States
27 Apr 09
I'm roman Catholic - thanks, however, the blessed sacrament is different, that's not a relic...that's the body and blood of Jesus Christ...