Do you crave for chocolates when you are sad?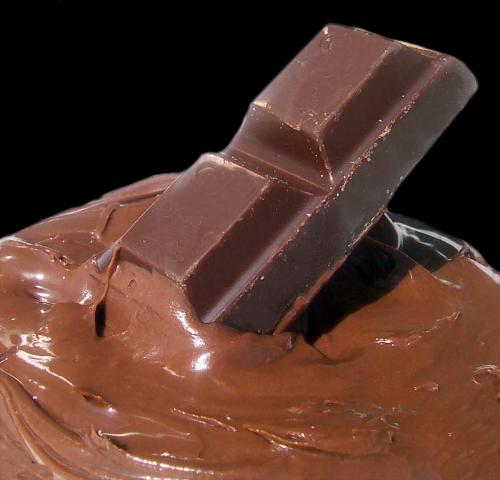 India
April 23, 2009 11:46pm CST
Hi all Mylot people!Chocolates are associated with releasing endorphins-the happy hormone. DO you feel like grabbing a chocolate when you feel you need the HAppy dose? Though researchers say,it may further lead to depression; how often do you feel like reaching out to that sweet bar?
6 responses

• Philippines
27 Apr 09
Hello ilawise26. No, I dont grab a chocolate bar whenever I am sad. My sister does this. Whenever she's tired she grabs a chocolate. She loves chocolate. I for the other hand, like to eat fruits whenever Im sad, but there are times I like to eat junkfood.

• India
27 Apr 09
Thats amazing Ericajoyce! Never heard of anyone reaching out for fruits when sad! Its such a good thing to do! But somehow i feel this may not be an impulsive action.You may have programmed your mind such that you think about having fruits in bad times. This habit of yours is really a boost to your mood. Even fruits make you feel fresh and energized. The next time i 'm sad,i 'll think about you erica :) and then look out for fruits!

• United States
26 Apr 09
Hi ilawise! I crave chocolate all the time..lol.. Even when I am happy. I don't eat it everyday but would have no problem doing it. If I am in a down mood...chocolate does make me feel better though. If I see a friend at work having a rough day...I usually head to the breakroom and pick them up a chocolate bar..lol. Helps them along..I think those researchers are onto something


• India
27 Apr 09
ummm.........Talking about researchers,Wish there were some on Mylot too! :D

• United States
24 Apr 09
Oh Goddess yeah, I tend to have an incessant craving anyways, but when I'm going through rough times I have an extra aggitator; the nonstop and intense craving for chocolate that's hard to ignore. It was hard to resist back when I was battling clinical depression, and I credit part of my winning that battle on my giving into temptation for chocolate! An endorphins imbalance, apparently, is what kept me depressed. Gosh.

• Philippines
24 Apr 09
yes i do. although sometimes, it need not be chocolates, just something sweet. however, my first choice would always be the chocolate, three musketeers , but i don't get to see it anymore in groceries so i settle for mars, the dark variety, only. really don't care about what the researchers say, as long as i feel better after a chocolate bar, i'll keep reaching for one whenever i'm feeling the blues.

• United States
24 Apr 09
I don't know what it is about chocolates, but YES. They seem to release endorphins or something, lol. For some reason, us girls especially - LOVE to eat sweets when we're either on our periods or when we're depressed (especially when someone's broke up with us!). Maybe it's just because a lot of us like to EAT our FEELINGS, which is definitely not healthy. I rarely eat chocolate - I've never really been a fan of it, unless it's in the form of ice cream once a month. I agree, though - it probably DOES lead to depression, as does junk food and soda. I can imagine that all of those chemicals, all that fat, caffeine (yes! there's caffeine in chocolate!), MSG, and whatever else they're putting into chocolates these days - is not good for us.

• Puerto Rico
24 Apr 09
Yes with out a doubt. Chocolate makes me happy as can be especially Dark Chocolate, its the best ever.