Found a escaped baby inidian hill mynah......now 8 months old.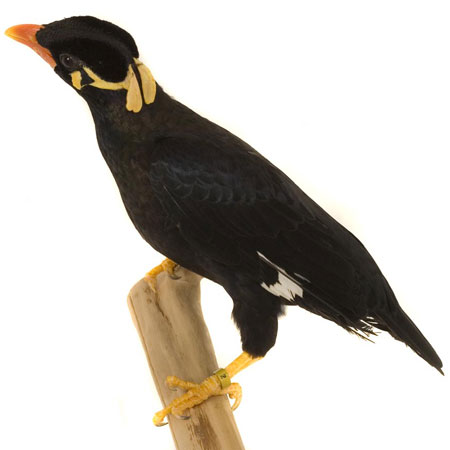 India
April 28, 2009 5:12am CST
i live in india (assam). my mom found and hand raised an baby indian hill myna (my dog saved it from crows). its 8 months old now n it toks too. but i live in a remote place. we dont have comercial bird food here. we feed it mostly homemade food or fruits. i did a lot of research. found dat mynah should be fed a low iron diet. can any one suggest a low iron food mix which can be made at hom. Thanx a lot!!
1 response

• India
28 Apr 09
That's so sweet of your mother ceejay! I hope the little bird is fine. Take care of her, I know you do. As to your question, I have very little idea. Hope someone comes up with good information.
WELCOME TO MYLOT
[u][/u]


• India
28 Apr 09
Just see if the links come of any help or not. http://www.centralpets.com/animals/birds/songbirds/sbd5832.html http://www.tailfeathersnetwork.com/community/showthread.php?p=476578