Have you ever regret for something?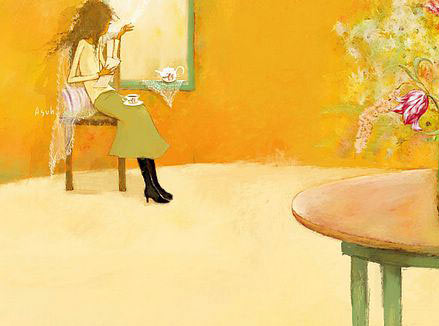 China
April 29, 2009 9:11pm CST
I find there are so many situations that people feel regret for somethings. If we had done something or if we didn't have done sonething, the result might be changed. And we might feel better than now. However, we can not freeze time cand come back to past. We have no other choices but accepting the result, evern though we are not satisfied. What about you, friends? Have you ever feel regret for something? What you have done to relieve regret?
8 responses

• Philippines
1 May 09
My high school crush ask me out and I said I can't because I have to do something but really i did not do anything at all. Then he never asked me out again, now I can't even attend our high school reunion because everytime I see him ask myself what could have happen if I went on that date. I guess I will never know because he has a girlfriend now. As of the moment I'm still trying to get pass through the period of regret.

• China
1 May 09
Hi,wanghui210 Yes.When I was in my high school,I had a very good friend.We both played soccer and that is why we become friends.I don't know how to say,we were just good friends.I have never thought that our friendship will have an end.But it did have.And in a unacceptable way.I don't know why we stopped talking with each other when we met.Maybe it was the College Extrance Examination.We just got seperated.I cannot forgive myself for not having asking him why he didn't talk to me any more.Well,we are in different universities now,and don't have the chance to ask each other.How silly I was!

• United States
1 May 09
I guess there is a few times I have wanted to regret something or someone because of the way things happened. But I have learned that you should never in life regret anything because at some point is was exactly what you wanted or needed no matter what the outcome is or was.

• Canada
30 Apr 09
We all have our regrets in life.. including ones with our friends, other people and so on. The thing is though, if you say something, you can't take it back. So, if you've ever said something and it stays stuck in your mind, you can't do anything about it. But now most of the time I move on because that's just the way it is...

• China
30 Apr 09
Just as what you say.Sometimes i regret.If we had done something or if we did not have done something,the result might be changed.About myself,i want to say what on loving.

• Philippines
30 Apr 09
yes.i regret that i love my friend so much that i couldn't let him go.i regret that i give much of my attention to him. I really regret, but i'm moving on now. he's only my friend, but i owe him so much. for 2 years of communicating with each other, hanging out with each other, i never thought that it wouldn't be a happy ending. hay, if i could just take back the time we met and fix the things we've made wrong. anyway, it's my past i can never take it back.

• Romania
30 Apr 09
I have many regrets, but i am not sure that i want change something, because this is life, and this is fate. If i will change something,maybe i will change all my life. But if i regret something, i regret that i let somebody to enter in my soul, and after he just disapear, and this affect all my life...so never i don t repeat this mistake again, is a experience.

• United States
30 Apr 09
I tend to often get my foot in my mouth and say things in the heat of the moment, often in anger and then have to go back to the person and say "I'm sorry." Many times this is with hubby or/and the kids when I'm frustrated about the way things are going at school, or if they have promised to do a task here and forget or just neglect to do it. So many times I'd like to take back words that have come out of my mouth and crushed someone I love.