Which to base on?Interests,work opportunities,or something else?

China
April 30, 2009 12:52pm CST
Hi,mylotters I am a student in college.I have thought about this for a while because I find that many of my classmates choose courses without thinging whether they like it.For example,I study Computer Science.I choose this course because I like it.But my classmates say that they didn't even know what the course is about!The only thing they know about the course is that we can get high salary in IT field and this is why they choose to take the course.Do you think this is good? Have a nice day!
7 responses

• United States
30 Apr 09
Hi hxstar, It's good that as early as now, you're asking this kind of question. Based on my experience, when I was about to go to college, my parents wanted me to take Computer Science, because that was the time when computer courses are really in demand. By that time, I really didn't know what to take, so I took it for the sake of just going to school and just to obey what my parents want. Along the way, I found out that I really didn't like Computer Science and I got interested with Psychology. So my parents didn't know that I shifted course until my mom who happens to be the one who's going to school to pay for my tuition, she found out that my name was not on the Computer Science Department anymore. I loved Psychology from then on. The point is, if you're gonna do or take a course just merely because to earn a lot of money, in the long run your path will still go where your heart really is. You would know that once you graduated in school and you'll get burnt out because you were just making money but there's a part of you that is not being fulfilled. Goodluck in school hxstar, just go for whatever you want. Money will come next when you enjoy what you're doing! Happy mylotting!


• China
1 May 09
I am a law student.When I choosed my major,I thought I lot including hobby,work and also my scores.I think we cannot just focus on one thing.We must consider it comprehensively.So I think hobby,work opportunities,salary or even your parents' hope is important.We must think for them all.

• Canada
30 Apr 09
Well firstly, you should look for a job that has your interests and has a good enough salary for you because if you work full time you will want to enjoy your job and not sit there in some kind of torture chamber just waiting for the time to pass. I would rather take a job that I liked and has lower salary than a job you absolutely hate and has high salary cause at the end of the day it adds up

• India
30 Apr 09
It is a general trend in most of the students to be attracted towards IT sector due to it's white collar job opportunities and high salary packages. Due to this we are having a lot of unskilled persons who choose this field seeing it's lucrative offers. And this is one of the reasons why IT sector is down these days. Personally I thing that you should do that things that interest you and try to develop that skills. Doing things that you have no concern about is a great waste of time because you will not get anything out of that. I have a great interests in computers and internet and thus I am here. Good luck with your college.

• India
1 May 09
Hello friend, I agree to you fully. There are a lot of people who would just take up a course for the sake of money and job prospects, without knowing anything about it. I guess interest should be the first factor one should consider and it should be good enough to fetch you a decent job as well.these days there are a lot of work opportunities so it should not be difficult to make a choice.

• Philippines
1 May 09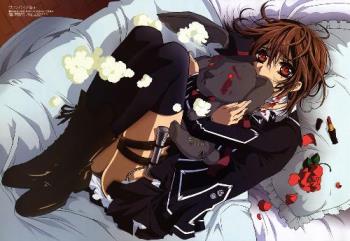 I say incoming college freshmen should choose their course according to what they do. They can base their decisions of many factors, like their grades, their hobbies and interests. It is advisable that they choose according to their hobbies because it will be easier for them finish the course if they actually want and know what they're taking. There are students who go along with the flow and pick which jobs are high-earning. What they don't know is it will be difficult for them to get that job because they have lots of competition. Also they have to keep in mind that salary isn't the basis for one's success. It is how he help his country grow. I'm sad that many students have the above mentality. By the way, I took up architecture because I want something different.

• India
1 May 09
Well I believe that is best to pursue a career in the field where your interest lies. Also, one should make sure that they are ready to take the challenge and are willing to put in every effort required in the line of their interest, because sometimes what a person is interested in can be very hard to pursue, so this is also a factor. In case a person does not know what he/she likes, they are most likely to look for a career where most of their friends are going, or if it's "easy" (nothing is easy when it comes to pursuing a career!), or the job has a high pay. If the person really thinks they can keep up with the field they've chosen, it's well and good. There's a quote regarding this: "If you like it, it's not work. If you don't like it, then it's work." Another: "Like what you do." ( Not - do what you like. ;) )