I am looking for romance...

Philippines
5 responses

• Philippines
3 May 09
hehe go out and reconnect with friends... meet new ones... there's bound to be someone special that you will meet. don't go out looking for romance, you may not find what you're aiming at. instead look for new friends (and reconnect with old ones) who may eventually find their way to your heart. do what you like best and enjoy, there's bound to be someone sharing the same interests as you. there's lots of good and interesting people around, who, like you, needs romance in their life. the best of luck... :)

• Philippines
6 May 09
I am just trying my luck here in mylot. If he comes along here that would be a big news and I will be proud of it. I hope to find the man of my life to be very underwtanding and loving. I believe that someone is somewhere here in mylot. It is sad to be alone and I want to be somebody to hold my hand and live happily together.

• Philippines
6 May 09
then i do hope you find him eventually. it may not be here in mylot, but who knows. :) pay attention to several discussions. search them here in mylot. look at discussions whom others have participated in here before in regards to romance and love and relationships. i believe there are several guys here looking for the same relationship. one of my bestfriends was. but i haven't heard from him in a while. he would know several people too. but unfortunately, they're not in mylot. goodluck just the same. wish you happiness. everyone deserves that. :)

• Philippines
11 May 09
Oh yes I have started going and find the love of my life. I hope he will come to my life soon. I promise I will take good care of him live happilly with him for the rest of our lives.

• Philippines
2 May 09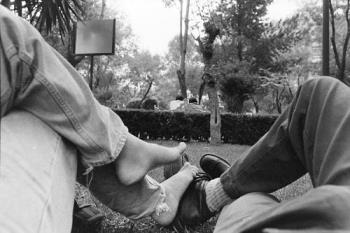 Hi. Im already taken but Im responding to show support that you just might find someone out there for you.

I also wanted to ask why did you say you're single but its complicated? You also didnt state what exactly are you looking for, if you really are looking.

Other single viewers might become more interested if you tell something more about yourself and the characteristics or preferences you'd like your somebody to have. Goodluck!


• Philippines
5 May 09
Why I said it is complicated, it is because I am gay. I want someone who is gay too. Someone my age or younger. Someone who can understand every bit of me. I am hoping I will find someone here in mylot. I stll have some more to reveal to that someone if he comes along here. Someone not that far away from me or someone who can come here and pick me up. That is the biggest dream I guess.

• Philippines
9 May 09
Ah, well its good to dream big. Its also great that you're working on it posting this discussion and taking a chance.

We do have to take risks to get results anyway. But I guess you might have better luck with dating sites or just going to clubs around the area. Though that might be a bit dangerous. Anyway, why not ask friends if they know any friends or friends of friends who might be looking for love like you are...? Set up a blind date or something. That's just a suggestion.

Goodluck again, may you find the man for you


• China
6 May 09
Hello Mr.Plus. I wish you good luck in finding the romance you desire to seek. For sure you will make it so long as you are persistent. There are so many friends here and somewhere else. I am sure that you can make what is complicated simple. I wish your dream to come true soon. Take care.

• Philippines
6 May 09
Thank my friend for tap on my shoulder. I really need that. Yes, I am very hopeful that I will find the someone of my life and we live happily. At first, I was losing hope of having some romance but now I feel this urge to have somebody by my side all the time. Thanks again william.

• Canada
2 May 09
Praytell what makes your situation 'complicated?'

• Philippines
6 May 09
The reason I said it is complicated is because I am gay and I am confident about my gender. I want that someone to just like the way I am or may be not so brave enough to say that he is gay caused by the societal pressure. Just as long as he loves me and ready to understand every bit of me. I too will understand him.

• China
2 May 09
I'm 22, and I haven't had a really serious relationship ever, but I still believe there will always be someone special for every single person. So I think you will finally find one and live happily with her.

• Philippines
6 May 09
I am not looking for her but for him. I am gay and I am confident of my gender. i know what I want and who I want to be with. I had relationships and it all ended up with a spoiling break up. The someone I am looking for is an understanding and loving person. I hope to meet him here in mylot.