Tell me what do you see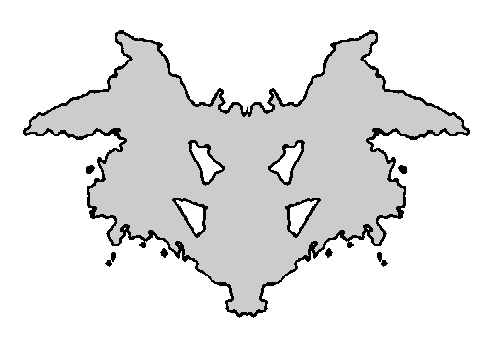 Czech Republic
May 2, 2009 11:31am CST
Many professionals feel that the Rorschach is outdated, inaccurate, and meaningless. Let's do this for fun. You're looking at a picture from the first sheet of Rorschach test. Tell me what do you see.
2 responses

• Philippines
2 May 09
a wolf's face.the wolf has white markings on his face.

• Czech Republic
2 May 09
That's what I thought too on the first sight. Then I thought it looks like Frank the rabbit and it most definitely looks like 2 badgers (or bears) holding a trophy.