Do You Like To Be Skinny or To be Fat?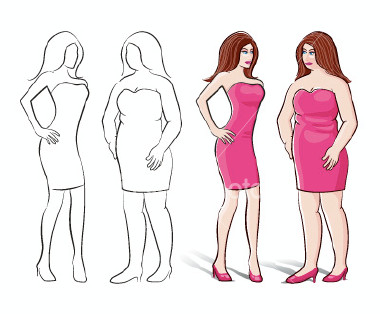 India
May 5, 2009 8:26am CST
I have met different kind of people and some of them complain about their body.Some of my friends which are skinny wants to be fat.Others at the same time likes to be Skinny because they're fat.While some seems to not care of both.How about you?Do you like your body?Are you contented with what you have?I personally try to be healthy...slim or a bit over weight does not matter much for me.Be free to post. Happy Mylotting!!
2 responses

• United States
5 May 09
Me i have to lose a little of my weight because of my blood pressure(BP). Not too skinny and not to fat just enough for my size. Because your skinny you look sick and if your so fat you look malnourished. I just want to feel wow and looking wow n eyes of my husband.

• United States
6 May 09
I SURE DON'T LIKE BEING FAT I WAS NOT EVER FAT UNTIL ABOUT 4 YEARS AGO AND I CAN'T GET RID OF THIS FAT. I HATE IT I KNOW HOW TO DIET BUT CAN'T STAY ON IT .i WASN'T SKINNY.I WOULDN'T WANT TO BE SKINNY EITHER