Which processor do I buy ?????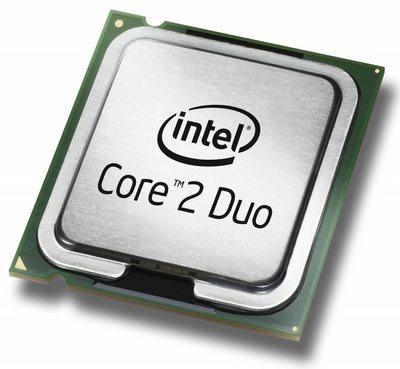 India
May 7, 2009 12:16pm CST
I am planning to buy a new computer.......so I went to the store to look out for some nice configured computer........i saw two different processors, core 2 duo and Dual core.......I don't really know what is the difference between the two and if that can make any major difference in the systems performance..... Also what are AMD Athlon processors ????? How are they different from Intel ????? Sorry not so versed with these processors thing.....please help..... Which one should I go for?????
2 responses

• United States
7 May 09
AMD is a different company and different technology (WORSE technology) than Intel. AMD used to be great back in the days because they performed the same if not even better than Intel and was also alot cheaper. Now they are still cheaper but alot worse when it comes to performance :/ If it's an office computer with occacional gaming just get a Core 2 Duo computer. Dual Core is 1st gen so it's a bit old. Essentially the same just newer technology for the Core 2 Duo. Good luck :)


• Slovenia
7 May 09
What we need to know what will the PC be used for? If you'll be doing some advanced calculations, encoding video or you are a hardcore gamer who has unlimited amount of money I would suggest you one of the Intel i7 CPUs. If you want to pay less, but still you want to have powerful PC I suggest you one of the AMD Phenom II (not first generation) CPUs. Dual Core are old CPUs with two cores, Core2Duo is newer version of the Dual Core CPU. The main differences between AMD and Intel CPUs are the price (Intel is more expensive), slots (you can't put Intel on AMD motherboard) and some will say performance. Intel maybe is slightly better than AMD in everyday work, but if you benchmark you'll see that seems to be much worse than Intel; the truth is different, CPU isn't meant to do benchmarks, so don't take those benchmark result seriously. In some cases benchmark will show where the CPU stands, but it doesn't mean it has bad performance or something. Happy mylotting! I would go for the AMD, but I'm the Intel hater and AMD fan...

• India
7 May 09
Hey buddy sorry for not mentioning my purpose of use..... i am mainly going to use it for normal home use......and little bit of gaming......i am a little budget conscious here........and i really got a great deal of information that you mentioned......it was really helpful....... So even for my regular home use can i go for AMD processors since you mentioned that they have an edge over the price ???? thanks again !!!!

• Slovenia
7 May 09
If you are going to use the PC for the multimedia, surfing the internet and gaming (occasionally) you definitely need two cores, not more, not less. If you want cheap, but good PC go for one of the Black Edition Kuma series (7850BE or 7750BE) or even older Brisbane (6000+) or even Windsor(6400+). You can also find cheap Intel for this price range, but it will also have lower clock (less Megahertz). If you know how to overclock than the Intel would be better pick, but if you aren't good at overclocking or you don't know how to get it done choose AMD. However, if you are going to overclock your CPU, you'll have to buy good cooler.