do you celebrate parents day?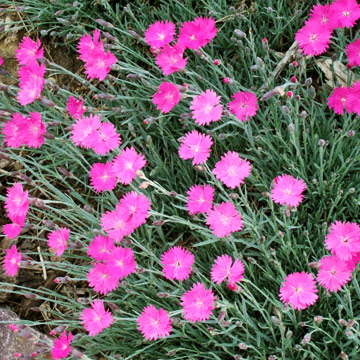 South Korea
May 7, 2009 10:55pm CST
today here in korea,we are celebrating parents day..both me and my husband recieve a carntion flowers from my son,daughter and my husband nephew..im glad that i was already a parents and recieving a flower from my kids are make me happy..and for this celeration i cook for my mother in laws favorite food so we will staying dinner at her place..how about you do celebrate parents day? please share..
8 responses

•
8 May 09
Hi there, well here in the UK we do not have an official 'parents day' but what a lovely idea! I think to celebrate our parents is a truly beautiful thing as they give us so much love and are truly precious. I am sure you felt a lot of happiness when receiving those gifts from your children and it was very thoughtful of you to cook for your mother-in-law. Wish we had parent's day here!

• South Korea
11 May 09
wow..i dont know that most country never have this kind of celebration..but it was fun ..thanks for sharing..

• China
8 May 09
Hello marketing friend. Happy Parents Day to you. Your kids have made your day on this special occasion. Well, it seems that we don't have such a day in China. I have no idea about it, but I know Father's Day and Mother's Day. I treasure these special days for mother, father or parents. I usually make a call to my parents as I work far away from my hometown. Enjoy your Parents' Day, marketing friend.

• South Korea
9 May 09
hello william..yes i do enjoy that day.. but do i missed my parents..thanks for sharing..have a nice day

• China
9 May 09
Hello marketing friend. Tomorrow is Mother's Day and I am far away from my parents and parents-in-law. I will make a call to both of them early tomorrow morning to wish them Happy Mother's Day. Mothers are the greatest to me. Have a happy Mother's Day tomorrow in advance, marketing friend.

• Canada
8 May 09
We do not have a parents day, but we have Mothers Day that is on Sunday, and we celebrate Father's Day the is the second Sunday in June. What we usually do is that the family gets together, and we go out for dinner and treat them. I usually get something for my husband, but do not know if I am going to get anything this year. And this year, I have no idea what is going on since my husband cannot get out unless in a wheelchair and we have three steps down the front. I hope our sons will come over and we could order Chinese or Italian.

• South Korea
11 May 09
hope for the best to you and your family..b-lated happy mothers day

• United States
8 May 09
Hi marketing, I don't remember I have tried to celebrate that for my parents. I only celebrate Father and Mother's day by giving my beloved Parents some gifts... That is good that there is a one day event for both Parents...Enjoy!

• South Korea
11 May 09
yes..che we celebrate parents day here but many years ago they have mothers day too but they change to parents day..

• Malaysia
8 May 09
Hi marketing, we don't have parents' day here. It's so nice to know that today, 5th of May is the parents' day in your country. Wow! All the parents,

of course including you surely would feel extremely cheerful to receive carnation flowers as well as other delicious food from the kids and the young, to show their love and respect to their beloved parents. Besides the mother's and father's day, people here in my place would like to celebrate our parents' birthday respectively to show the love and gratitude to them. The celebration could be a simple family gathering with birthday cakes, carnations and presents as well as warm greeting from the kids. Some may celebrate their parents' birthday grandly in the restaurant. My parents always feel delightful to see the four siblings of us, together with their grand kids to celebrate their respective birthdays at home. We would prepare the birthday cake, their favorite foods, as well as the birthday gifts to greet their birthday. During my husband and my birthday, my son unusually will buy us a practical birthday present and entertain us to have dinner at the restaurant. Wish you all the best and Happy Parents' Day!


• South Korea
11 May 09
hi ikbooi,happy mothers day to you..thanks for sharing

• India
8 May 09
hello marketing07!!! Enjoy the parents day. Best wishes!!! Well in our case we don't have a particular day like parents day which is celebrated like the festival in the whole nation. But we surely have mother's day and the father's day in a year, but at different times, not together. Also when I was in school, each school use to organize the parents day program where the students perform various activities on the basis of their talents and also the academic prize distribution ceremony is included in it. I think the mother's day and the father's day is the best matching thing you are talking about. Though we have the father's day and mother's day at the different time of the year, we celebrate them in the same way and every one enjoy on the day, both the father and the mother and also the children. Well on these days, the married daughters take a lot of nice food for their parents to their parents home. And for this, the mother in law also help them. Not only the daughter, the sons and the unmarried daughters buy the nice food for their parents on the day. Nowadays people choose the gifts too which was too less in the past. We had celebrated mothers day about two weeks ago and now the father's day is after 4 months. One again happy parents day to you. Enjoy and happy mylotting....

• Guangzhou, China
8 May 09
We don't have this festival here. But we have Mother's Day, Father's Day and the Elders' Day. I think it's very nice to have the Parents' Day. Enjoy yourselves! Here usually we celebrate the holidays by having a good meal in the restaurant:) I love China




• South Korea
11 May 09
that was great to have that kind of festival..happy mothers day to you..

• Guangzhou, China
8 May 09
We don't have this festival here. But we have Mother's Day, Father's Day and the Elders' Day. I think it's very nice to have the Parents' Day. Enjoy yourselves! Here usually we celebrate the holidays by having a good meal in the restaurant:) I love China