what is the criteria for a discussion, that gets lots of replies?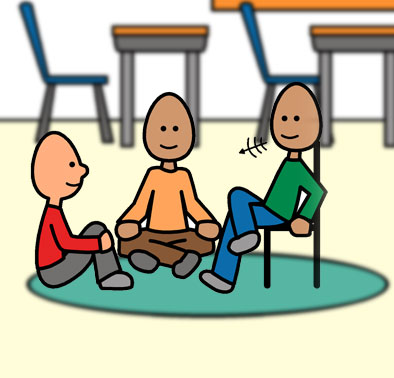 India
May 8, 2009 7:13am CST
I am here in mylot for last 16-17 days. I have seen that some discussion get lots of replies while the others get only get 2-3 replies?? I have started some discussions and only a few of them got decent replies although the content of the discussion were interesting enough. I think all of us have the this question in mind that what is the criteria for a discussion, that gets lots of replies? Do you have any idea?
4 responses

• Italy
8 May 09
Did you take the time to go and comment to ALL of those who made the effort to respond on your previous dicussions?

If you talk to someone offline and they don't answer back are you happy about it? Would you carry on talking to them or would you feel like you were talking to a brick wall? It's the same for many users here. If they respond on a discussion where the original poster does not comment back they soon get tired of responding and then you get less and less responses. MyLot is NOT about starting many new discussions but about DISCUSSING on the ones that are already there. Hope that give you some ideas


• India
8 May 09
Yes I go back to the discussion, read all the replies and comment on them if I have something more to say on the reply. I really want to do all the activities that is a discussion need but if the replies will be so less in number then on which you are going to reply? I always try to comment on all the replies that I get in my discussions.

• Italy
8 May 09
I find that there is always
something
I can say to each and every one of those who respond. If you also manage toleave a question too then some might even come back again and it is all counted as activity!


• India
8 May 09
Well I know that all these are counted as activity but do you think comments of only one or two sentences make any difference in our warning? As mylot says that you should be as descriptive as possible and we don't get paid for one two sentence replies. Don't you think that this rule also applies to commenting? what can I comment on a reply that just congratulate me for archiving something.


• India
9 May 09
PM me as talking about it is against TOS

• India
9 May 09
hi diana, now i am strictly following the rules. thanks for your help

• United States
9 May 09
It might depend on the quality of your discussion. I don't know. I'm just guessing. I did a discussion on drinking water not too long ago and I was really shocked at all the responses and comments I got from it. I got 36 responses from it! I expected I might get a lot but I didn't expect this much. It might also depend on the way you tag or title your discussion. There are a few discussions I started that I haven't gotten any responses to. Who knows? Some day when I'm least expecting it,I might get some responses to them, lol


. Kathy.

• India
9 May 09
Yes you are right. I also think that the title plays a great role in attracting other myloters. I have seen that most of the discussion which keep a suspense in the title get good number of replies. Proper tagging and starting the discussion in proper interest also help to get replies.

• Czech Republic
8 May 09
Popular discussions are usually really interesting or it's some topic that people can relate to. Also having a lot of friends helps to get more replies.

• India
8 May 09
I have some discussions who are really interesting and I think every other people over here can easily relate to it but still they have only 6-7 replies. What you would you say now? I am agree to the fact that having more friends can really help. Because as a friend they might be interested in answering to my discussions and thus make them popular one.