Can you please everybody in your circle?

Malaysia
7 responses

• Malaysia
12 May 09
Do you mean, pleasing everybody no matter how hard is it? Well, i don't like pleasing anyone, i had my limit. Usually, i befriended with my friends with my usual character. They know when i am happy, sad or angry. They understands me a lot, so i don't need to please anyone. Except one person, that's my son but got limit, too..

• Philippines
12 May 09
i know we cant pleased everybody; why we have different attitudes , feelings, likes, and dislikes. not all men have same idea to us thats why they like to ask, explore, observe and most of all advise and suggest. it can be positively or negatively depending on the person talking to it. i already experienced this feeling but tried to study how to overcome this events.

• Philippines
12 May 09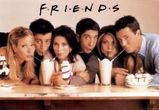 Well, actually I have a lot of friends that i got to know since highschool and elementary.

even at work i got new best of friends. of course, At first they feel irritated about me but I was able to talked to them and osrt things out even though I wasn't supposed to. their my friends now. don't worry it takes time

.

• United States
12 May 09
I don't think you can always please everyone i life. If certain people are your friends they are suppose to support you no matter what. Everyone is always going to have differences and not agree and thats what makes us different. For example, I am black but I grew up in a middle class white neighborhood. Black people say I act to white that I'm dumb because I don't know the slang terminalogy. Recently I've gained 4 blk girl friends and they are molding me but still accept me for who I am. I know sometimes we disagree about going out because I like to go to things that their are majority of white people but sometimes they suck it up and go. Also activites they like to do I suck it up and go because I support them.

•
12 May 09
Don't even try to please everyone - we all have different needs and wants and it is inevitable that we will disappoint different people at different times, even if we are desparately trying not to. Living your life in a way that you try to do no harm to others is about the best that you can do sometimes. We shouldn't feel crippled by guilt because we don't satisfy everyone all of the time :-)

• Philippines
12 May 09
Hi there!

I know for the fact that I cannot please everybody. It's just normal and I don't think there's nothing wrong with it. People have different tastes, different likes and dislikes and we cannot force everyone to agree with us or force ourselves to agree with them. I suggest just try to be yourself. I believe we don't have to please everyone. What's important is that you're not doing anything wrong to other people. Ciao!


• United States
12 May 09
No, you can't please everybody. Remember the line from the Rick Nelson song, "You can't please everyone, you've got to please yourself." Someone who is eager to please everyone has self-esteem issues to deal with. Not everyone will like us or approve of what we do, we just have to be who we are and do what we know is right. Live to please God and ignore your critics.