New and Improved MyLot Task Section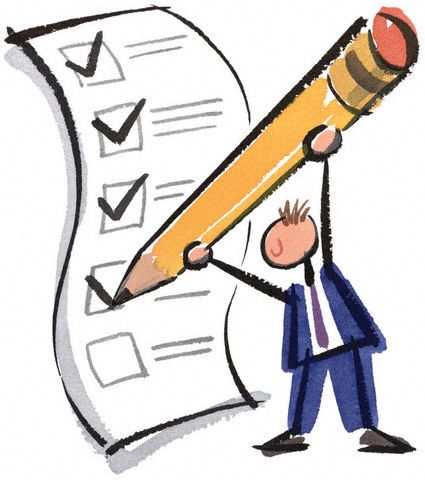 India
May 14, 2009 2:01am CST
Have you seen the mylot task tab after update. Mylot has added a lots of new feature in there task section. For example now any member of mylot can create a task. I think this will increase the number of tasks available. I love to do mylot tasks and find them very interesting. Some of my tasks have also been accepted by the task creator and I am very happy with my performance. I think they are very good way of increasing our mylot earning. This will also help us reaching the payout every month. So have you checked it after update? What is your reaction about the update? Do you also love to do mylot tasks like me?
6 responses

• India
14 May 09
I tried doing some. But the page simply refreshes. I was already late for three tasks. But the fourth one had a slot free. I just can't access it. What could be wrong?

• India
14 May 09
I had also faced this kind of problem after the update were made. Then I saw a new terms and condition is available in task section. I accepted it and then there were no problem with the task. Now I can work on tasks and some of my tasks that I have submitted yesterday, have been accepted yesterday. I am not sure but you may accept the terms and conditions and then give a try. It may solve your problem.

• India
14 May 09

Oh yes. I don't think I did that. But there is no tasks now, right? I hope I can find some good tasks the next time. Meanwhile let me express my gratitude to you for helping me out.


• United States
14 May 09
I got an email today from one of the mylot staff saying that the tasks have been updated. I haven't checked them out yet but I plan to one of these days. I did start to do a task one time but I never did finish it. The reason why was because I never could find any information on the subject and I had only eight hours to finish it. I don't know if I would be any good at creating tasks, myself, but it might be worth a try.


Kathy.


• India
14 May 09
Yesterday after the update there were lots of tasks available. I think you have not noticed it. I saw there are tasks of 3 task creators. So the tasks number will definitely increase. You have to wait for their arrival and then you can get them.

• India
17 May 09
Thanks for the information. Those updates will help mylot earnings really. iam also felt happy with these updates. Now this is a ever earning social network program.

• India
17 May 09
Yes the improvements are really great. Now I think we can get more work. But I felt one problem. Most of the task creators are not accepting my friend request and this is problem. Because I cannot contact him is I have any problem. I think it would be more better if all the task creators are added automatically to our friend list.

• United States
15 May 09
Thanks for pointing this out. I didn't even know they'd done an upgrade. I'll have to check it out. I stopped even looking at the tasks because most of them looked like things that I knew nothing about and would have to do a lot of research on to write about. Maybe I just didn't look around enough. I'll give it another try.


• India
15 May 09
Its my pleasure. I think you are talking about the writing tasks for which you have to do a lot of research. But there are other tasks also available. Although they are less paying but you don't have to put your brain to do those tasks. You can try those tasks they are very simple.

•
14 May 09
when ever i look at the mylot task section there aren't any tasks available. when is the best time to look at the section and find tasks because i look on their daily but never find any.

• India
14 May 09
That's a sad story. You never found any task in the task tab? I am from India and in my local time I find the tasks at night. You may find tasks in afternoon or in the evening as our time is greater than your time. I think if you check at that time then you will definitely find some tasks.