sexism and feminism facing today's women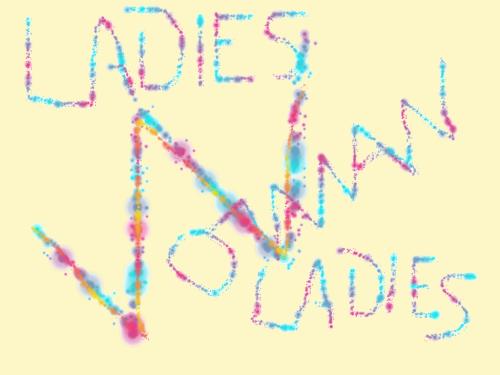 United States
May 14, 2009 9:55am CST
Do you think "women's rights" have made great strides in the United States and around the world or do you think that it is more or less talking points? * On the plus side, women are able to go into a bank and open an account with out the need to be married to a man. More jobs are open to women, especially those that were considered traditionally men's professions in the past. Women have more freedom in how they dress, they can wear denim pants if they feel like it. * On the minus side, women still earn less than men on the average and face a harder climb to the top of the 'corporate ladder' than do men. Sexism, while not so blatant as it was in the past, is still an un-friend women live with on a daily basis. Body image or lack of it plagues women in numbers never seen in the past as they dress in the more form fitting unisex clothing of today. * What do you think of sexism and feminism facing today's women?
3 responses

•
15 May 09
"Women's rights" have come a long way, but still there is a lot to be achieved. In many countries, women are still discriminated, Girl foetuses are aborted, wives are abused physically and mentally, the list goes on..So, I feel , that though feminism has come a long way, it still has a longer way to go..Hope there will be a time when all the women in the world are treated as equals.:-)

• United States
16 May 09
The selective abortion of fetuses is going to bite those nations hard in some years when they discover they've a skewed gender ratio and a whole lot of permanently un-marriageable bachelors. * You are quite right. We've still a long ways to go.

• Philippines
15 May 09

I like the first part that you have mentioned about woman, it's happening all over the world, thank god for that

. am happy that am living in this century because some of my grand parents or relatives told stories about discrimination during their time hen ever you wear something or apply for a job.

but i think you're half-wrong about the earning part, because in my country here, there are more woman who had been successful not just in the business corporate world but mostly in the Entrepreneurial fields. more of these women are just plain moms who wanted to earn more income for their children.you should have time to check statistical records, no offense. Women power does strive

• United States
15 May 09
I think that "women's rights" have made great strides here in the USA over the past 130 years. Probably the same significant strides have been made in Europe, Australia, Israel, Japan, and South Korea. But there is still much to be done. Essentially, the world's society must undo all of the evolutionary process of the past 1+ million years. Ever since the human branch of life split off from the common ancestor of all primates, family groups, tribes, societies, & civilizations have all had "men" and "women" jobs (albeit with great variations). And it stayed that way until sometime after the American Civil War. The Wyoming Territory gave women the right to vote in 1869. There had been sporadic granting women's rights to vote, own property, have careers, etc, starting as early as 1700's. During the 1870s, 1880s and 1890s, the cause for women's rights picked up steam, so that after the turn of the twentieth century, nations started to grant women the right to vote. One hundred years later, women had the right to vote in much of the world. I started with the right to vote because after women had the right to vote, women started to run for public office, which in turn started to open doors to allow women to have careers outside of the home, Teaching and nursing were among the first, then during World War II, a lot of doors were flung open and great leaps forward have been made in the past 40 years, at least in the western world. In the post WWII era, I think most of the world is working toward complete equality for women, but there is still much to be done. Old traditions die hard, and some would say old traditions are that way for a reason, but as society changes, those traditions need to be modified. Maybe by the 22nd century we will get it right.

• United States
15 May 09
Yes, to see the forest, one must step back from the trees. We are seeing evolution as much as revolution in the roles of women.