doctors have a habit of 'overbooking' patients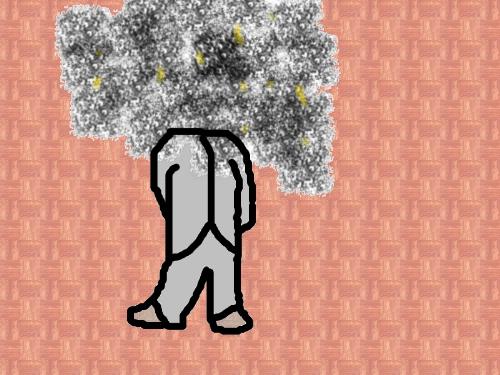 United States
May 15, 2009 4:25am CST
Like the airlines, doctors have a habit of 'overbooking' patients. They assume that patients will cancel out last minute and things will run smoothly which happens about 60% of the time. Of course, like airlines, the rule about assuming making an*ss of you & me definitely applies, and yesterday was one of those days. Every patient scheduled to be seen by the doctor showed up, and seemingly every one of those patients had a few kids in tow. * Now, I have a disability that causes sound induced headaches. High pitched wales of boredom from children waiting in what can most kindly be called a cattle hold for two hours minded often by parents who are still children themselves doesn't make for a pleasant wait to see the doctor. Even well minded children can be egged on by ill-behaved youngsters, boredom, and illness.
2 responses

• United States
15 May 09
I really hate that doctors offices do that! That is the main reason I always try to get the first appointment of the day! That even backfired once. I had an appointment with my OBGYN. After sitting in the waiting room for about a half hour, I was talking to one of the other people sitting there. (Thankfully there were only 2 or 3 other people waiting.) Somehow the topic of appointment times came up. We were both scheduled at the same time with the same doctor. A little while later, I went over to the window to ask what was up. I was then informed that they didnt know where the doctor was. She was supposed to be there half an hour ago. (By which time I had already been waiting for more than 45 minutes, so they scheduled me for before the doctor was even supposed to arrive!) They couldnt get ahold of the doctor. I was so angry! I have never been back there! You would think that the doctor would know about your condition and be able to make some adjustments for you. That is just ridiculous. Sometimes I think doctor's offices make us more sick than they help us! I hope you are feeling better today!

• United States
16 May 09
I am feeling better now. I just thank God it is over.

• United States
15 May 09
Sounds like a real head ache, pardon the pun. I am sorry that happened to you. I have been fortunate, most of the time when I have to take my clients to the doctors they get seen pretty quickly, it seems as if the office leaves a certain number of spots to work in suddenly ill people.

• United States
16 May 09
I have the state sponsored Insurance, the insurance the doctors love to hate and only the desperate or the saintly take on. Arizona is notorious for undercutting doctors so they have to overbook just to survive.