Do you miss your father that much?


Philippines
November 11, 2006 9:01pm CST
I grew up with a broken family. I never sees my parents living happily together. I can't remember a situation where we used to be called as family, going out of town or on some occassions. There were lots of bad happenings during my childhood days, and it saddened me to reminisce those days. My parents relatinship is like a whirlwind...on and off since the time i can understand whats happenign around. I saw them fight always, and almost everyday. There's always a friction between them. I saw my mother leaves the house and take refuge to my grandmother's house which is just a few blocks away from our house. After some days, she'll be back home and everything is but normal. But as i've said, its always an on and off relationship. Until I recahed my high school, they finally decided to really called it quits. Twasn't everyday that i am with my father but he does find time to bring us out to watch a movie. When I reached College, I saw him everyday because my university is just a block away from his house. I even stayed there for two weeks. But time passes too fast, now, i can no longer hold my father...its only his bad character memories that i am reminiscing on. And presently, i am trying my very best to give the BEST for my kids...
3 responses


• Philippines
14 Nov 06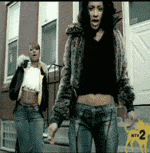 Whoa! Aren't you missing your Dad? That was way long enough years not to have him around especially during special occassions in your life. I guess, you need to find time to see him afterall, i am so sure he misses you too that much! A daddy's hug can take away all your worries for a while but definitely will brings you to a hundredfold of happiness in life to cherish throughout.

• Canada
13 Nov 06
I grew up without a dad so I am not really affected by it. I don't even know his name or where he lives. Although sometimes I feel incomplete without my real dad. But there is nothing I can really do to make him come back. I can't call him I can't see him or nothing.

• Philippines
14 Nov 06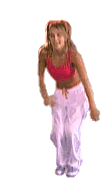 You are definitely incomplete. Something is lacking in your life, and it would sometimes, be hard for you in having your own family. This sadden me to realize some situation like yours. Though i know for a fact that many now days grew up without their mother or father beside them. I wonder how their parents can take their kids out of their life for years...when in fact, i cant even sleep in a night without my kids around. Don't worry! God knows whats best for you. Just keep on smiling! Believe that life got a lot in stored for you ahead.

• United States
13 Nov 06
Sometimes I do wish my father was active in my life, other times I'm somewhat glad he's not. He never wanted that relationship when I was young, so in my eyes he lost that right.

• Philippines
14 Nov 06

I don't understand. Why? Where is your father? Well, there are some fathers who aren't active in their kids life. They were busy looking for better means to provide for the family. But the mother should bridge the lost gap between the two of you. Oh! I feel sorry to hear this. Both parents should work best for all the aspects in their kids life. I hope everything is doing well with you now. Thanks for sharing!