ok so how do you learn not to care

United States
4 responses

• Philippines
18 May 09
I am naturally like that. I never care for what people think or say about me. I know myself and that is enough for me. Cheers!!

• United States
18 May 09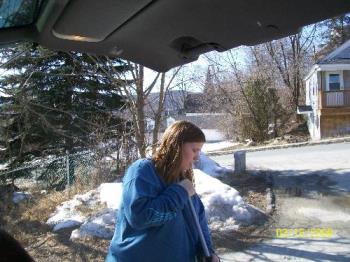 For me it's quite easy. The way I have seen it since I was 15 was either you like me or you dont. I dont live to impress nobody. Now I have since grown and have a family of my own and I live to please my children. I dont care if I look like I just got out of a train wreck in the morning I will still bring my kids to school. I just dont let it bother me what people think. They arent important to me so why should I stress over it. It's more of mind over matter type of thing but as long as my family excepts me why should I worry about what others think?

• United States
18 May 09
i really wish i could be like that ... it is a quality i would love to have in myself...

• United States
18 May 09
I used to be very sensitive and I care about what others think and say about me and get very defensive about it. Now I don't care anymore cause I've thought that whatever other people think about me is not really their business so why should it bother me? That only goes to show how boring their lives are for paying too much attention on me so I think they're pathetic. I realized that if I care about what other people think and say it wouldn't do me any good...it's not worth it. I'd rather just put my attention on something more self productive.

• Beaconsfield, Quebec
18 May 09
Personally, I'm naturally that way. I really don't care what people think of me. I know that there are people, who don't like me, and they can think whatever they want about me. For me, it really doesn't matter. Not everybody has to like me. All that really matters is there are people, who care about me, and I'm going to focus my energy on them, on people who care about me and who actually deserve my energy and my attention.