Breathtaking beauty!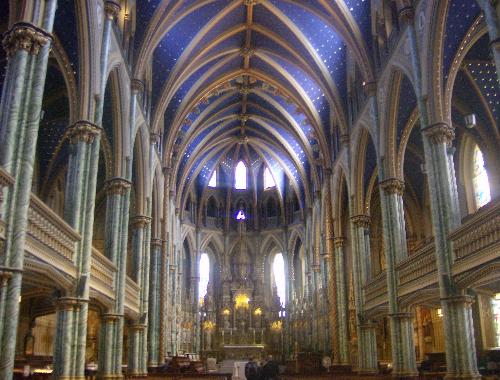 United States
May 19, 2009 9:21am CST
This one thing made the entire trip to Ottawa worthwhile... Before heading to Ottawa I was reading up on things to do there. I'd been there a couple times before, and seen most of the tourist attractions. I found a website about the Notre Dame Cathedral. It's the oldest church in Ottawa, and the website raved about it's beauty. Well I'd seen this church the last time I was there. I could see the beautiful silver steeples from the back of the Parliament building and wondered what it was, so we walked over to see it. However we were not allowed in, but at that time I had no idea it was so beautiful inside. So this time, after reading the website, I was determined to go inside this church, and I did. It's the most breathtaking thing I've ever seen! I'll add more pictures of the church to the responses on this discussion! Have you ever seen anything so beautiful it took your breath away?
6 responses

• Hong Kong
20 May 09
I've never been to Ottawa, the church is so pretty. I am going to ask my hubby to see your picture, I think he will be extremely excited to see this beautiful scene. He loves taking photos and he would never miss a chance to know there's such awesome attractions in the world.


• Malaysia
19 May 09
I love to see beauty too especially breathtaking scenery. I feel so calm when I have a trip to beautiful places and a getaway to the country side is always calming and it's good to have a break from all the machines and buildings in the city and just appreciate what mother nature has given us. Thanks for sharing this beautiful pic.

• United States
19 May 09
That is a breathtaking church! I love that churches are built so beautifully as a tribute to the house of God! What did you do differently this time that you were allowed in? Do they only open it at certain times? I cant wait to see more pictures that you post!!


• United States
19 May 09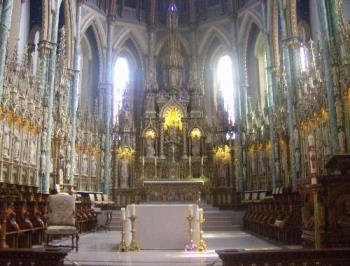 We couldn't go in the first time because there was a wedding and it was the weekend. This time we stopped there on Monday and it was open to the public. Here's another pic...

• United States
19 May 09
That makes sense. I love the way the natural light just illuminates everything! You really got some awesome pictures!

• Canada
19 May 09
i am a scenery person and i live in ontario (though about 6 hours from Ottawa). Ontario is one of the best places to live because of the many lakes that we have. The city that i live in offers a plethora of waterfalls in it and can be breathtaking at times too.

• United States
19 May 09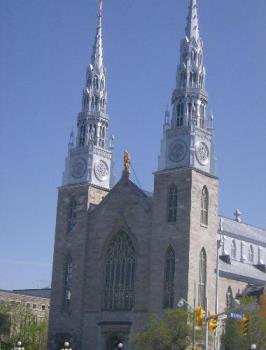 I'm in NY, we have quite a bit of nice scenery too, and a few waterfalls. I'm about an hour and half from the Canadian border near Watertown. Here's another pic of the church.

• India
20 May 09
Hi , I really like this picture . This is really nice one .