How many friends do you have???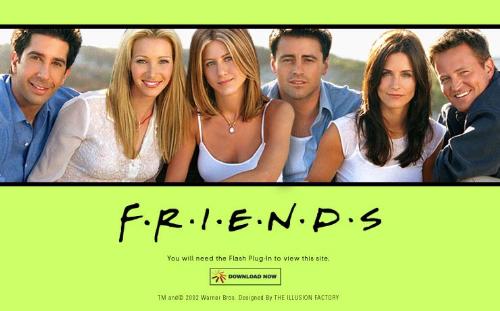 India
May 19, 2009 11:26pm CST
I am a friendly person, and yet I can find just a few friends. I suppose its because i am mostly with the family in all my spare time. I sometimes miss having friends with whome I can chill out or share my joys and sorrows. But somehow I feel I have gone beyond the stage of friendship. My life is work and family. I guess that is why i have never really had friends. Oh, people I meet on the road will nod and say helloo, buts thats it. When I see the serial friends, I really miss having them. Do you have many friends. Does it make you happy having many friends?
9 responses

• Philippines
20 May 09
hahaha i do not know, i've lost count! hahaha but i know i have many:))

• India
20 May 09
You sure have a reason to laugh jazel, and Im very happy for you. This just shows how popular you are. Keep it up and good luck.

• Philippines
20 May 09
oh yes i have friends from work, here in mylot, fron high school..yes i am blessed.

• Philippines
21 May 09
hi hello im a friendly woman i have so many friends in other places like in net i have so many more friends in the way of chatting and specially here in our place in phils,so i dont know how to count my friends coz of lots of my friends,,,,,,,,,,

• India
22 May 09
Lucky you. You have many friends. I hope they are there for you when the time arises and you need their help. Great going. Enjoy yourself.

• China
21 May 09
Well,i like making friends,so i have many friends which i met or haven't met in the skype or msn.But honestly i just have 3 closed friend i think,we mostly met every holiday and we do self tour everytime ,we enjoy our company.We share our life's joy and sad ,i know a friend in need is a friend indeed,we treat each other trust.I only allowed my friend enjoy their company with others even without me,i never possesive.In my friend list ,i often send them my festival green and talk them at my leisure,that can make our friendship not strange.

• India
22 May 09
Shirley, it must be wonderful to have 3 friends who are this close, you go out touring together and enjoying life in general. Not being possessive is a very good trait, for possessiveness can cause dissent in the lives of friends. Keep it up and enjoy yourself always.

• United States
21 May 09
I have a crapload of acquaintances, but very few friends. I believe that true friends are rare and hard to come by, so I cherish the ones I've got, but I'm slow to add news one. I like having just a small group of friends. I get to know each one well and they get to know me, and that's how it should be, and I know they've got my back no matter what.

• India
22 May 09
Yes phyrre, acquaintances are many, but a few good friends is what makes life worth living. They are t here for you when times are good or bad. I have one friend and she is soooo very talkative, she can drive me up the wall. She empties her heart out when we meet, so I dont have the heart to tell her to stop. Well, thats what friends are for ! Thanks.


• India
20 May 09

Ah, the curx of the matter. We get so engrossed in family, that its hard to have friends. Same here for me too. I cant even boast of a few close friends. But I am blessed with a loving family and that makes up for everything, though Id love having some close friends. I fully understand. Thanks.

• India
20 May 09
I have a lot of freinds, but only very few good friends. I am a friendly person who doesn't hurt anybody purposly and behave nice to all the people who come across. I have friends whom I can talk whatever I think, any stupid and fraud ideas. I have friends whom I can call at any midnight and share my problems or tensions. The quality of a friend is very important and your good friends can influence you a lot, they can even change your character and behavior. So, we should be very careful in choosing friends.

• India
20 May 09
Sounds like a very sane head on young shoulders. Im glad you have friends whom you have chosen wisely, for as you say, company speaks. Better to have quality friends than quantity. Thanks and good luck daliaj.

• Australia
20 May 09
i have three friends, and they are the best friends ever. i don't like too many friends because sometimes you cant keep track of all of them. currently i have no friends on mylot because well i just started, but i will have some later on, hopefully. my friends outside the internet are the best, they always stick with me, and i would not like to have anyone else my friend. i love to have family as friends too, like my great uncle is my good friend, and my great aunt. both of them, ha. i have a bit of friends at school, but i would never like to have a bajillion friends otherwise, you know.

• India
20 May 09

Three friends with whom you can rock, seems like a good thing. Better to have a few honest frineds than many. Im sure you will have many friends here on mylot, includig me. This is one place where I can open up. You seem young, so go out and enjoy yourselves with all your friends and family. Good luck always.

• United States
20 May 09
I actually have a handful of good friends. Some from school and some from my workplace and we usually go for coffee or go grab a bite to eat. Just like yourself, I have focused my life on working full-time and spending time with close friends and family. I have always mentioned to a couple of people that it is always important to have a few good friends than many friends. With having a few good friends you have geniune friends that will always be willing to help you out and vice versa if needed and will feel like second family.

• India
20 May 09

All my school friends are somewhere in the world, out of touch. My college frineds are strewn all over the country and we make it a point to meet once a year.

Thats about all my link with friends. I am a librarian, so i sit alone in the library too. Somehow I have lost touch to make friends. You are blessed. Enjoy every minute with them, the quality friends and the quantity ones too. Yes, friends do make a difference in our lives. Thanks.


• India
20 May 09
Absolutely ! But then for quality friends, also, one has to have friends. I can count maybe one on my finger. Maybe you are one of the lucky few. Thanks.