cat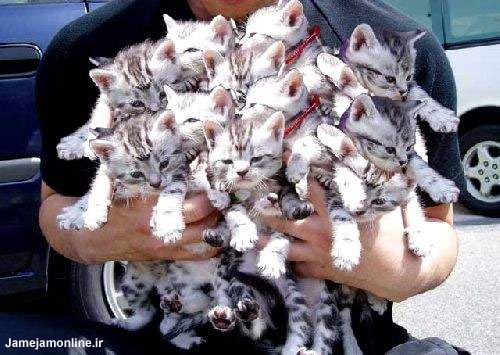 Tehran, Iran
May 21, 2009 4:17am CST
you have a cat in home ? do you think have a cat in home in good ? or bad ?
5 responses

• China
21 May 09
i like cat the most in all the pets. in my family, there is always a cat, sometimes even not more than one. for me , i think it's good to have a cat in home, at least no mouse can break into your house :).

• Tehran, Iran
21 May 09
oh you like cat to ear your house mouse ? :-) thanks

• United States
21 May 09
I actually have 3 cats in my home, and i think that its a very good thing. They are like a part of our family, they make things more entertaining to watch them play, they make everyone in the family feel loved because they are all affectionate. We love them so much that we keep them inside at all times because we never wantto risk something bad happening to them.

• Oman
21 May 09
yes, we have 3 cats at our place. i think they are not bad. i am not sure, but i heard that all the past tenants in our place are always fighting so the place is always empty..there is a superstition that something or someone makes them argue...something like a curst..but since we have cats, so it is less because they keep those bad elements away.

• Philippines
21 May 09
before at my mom's house, yes we have but i don't really like cats. well it depends, if your cat is that friedly and drives rats away, it's ok. one thing i don't like about cats is their eyes at dark and noise

• Tehran, Iran
21 May 09
hehe , i too dont like eyes cat in dark ... thanks


• Tehran, Iran
21 May 09
wow four dog ? ohh you need one cat for they :-) thanks