What do you do to relax..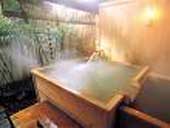 United States
May 21, 2009 6:28pm CST
If I just need to relax, have had a very stressful day or need to well kick back and veg and can not make it to the spa (pipe dream) I put my favorite music in the cd player, light some candles and turn out all the lights and run a nice warm hot bath. I stay in the bath till the water is no longer hot, then when I get out I put warm lotion (I place the bottle in the bath water to warm up the lotion) all over myself and have my husband do my back. After this I am so relaxed and well puddy in his hands.
9 responses

• United States
21 May 09
Bubble baths are a great way to relax and destress. It's probably the number one thing that I do. Sometimes I just veg on the couch and do NOTHING. Literally I just lay here in silence. A lot of times that just leads to a nap though, haha. Can be good though if you're feeling tired and stressed. Something else I enjoy doing is reading. It takes my mind off of whatever is stressing me out.

• Canada
23 May 09
Especially with summer coming laying outside in a hammock or a lounge chair is a nice way to relax too! Sometimes it can lead to a nap lol but at least you have a nice tan to show for it!



• Philippines
23 May 09
just listening to mellow music from my ipod makes me feel relax and relieve from stress. sometimes watching tv would do the work. having a back massage would love the most in relaxing but it's expensive so i just lie down and watch tv or listening to my favorite music.

• United States
23 May 09
Well I do have to say that I also love to whind down with some music and sometime a good movie. Afterwords a nice hot shower or bath. lol love to wait for the hot water to run out. =) Reading sometimes help me to relax of course it depends on what I am reading.

• Beaconsfield, Quebec
22 May 09
In order to relax, I usually read a book, watch a movie, write, spend time with my fiance, just to name a few things. These few activities are just several things, which help me relax, as well as just a few things that I enjoy doing.

• United States
21 May 09
I take a long hot bath with a good book. Or I simply read to relax. Books are good places to hide from reality, and the problems associated with daily life. Give me a book and some noise in the background and I am a happy person.

• Philippines
29 May 09
If I have time, I go to the beach. Nothing beats a day at the beach - this is a major stress-buster. On days that I cannot go at the beach, I box my stress away or I run at the gym. These also help. However, when I am at home, I usually pop in a good movie in the DVD. That or I avail of a Home Service Massage.


• Malaysia
25 May 09
I don't have a bath-tub

; I would really love to soak myself in a warm tub with lots of fragrance and bath bubbles!

Well, to relax, I usually read a book or watch tv or go online to chat/myLot/play games. And I have lots of snacks to keep me company as well!

• Canada
23 May 09
When I want to relax meandmy3 I am guilty of doing the same thing! I love to light candles, turn down the lights, and have a nice hot relaxing bubble bath! To me that is a piece of heaven and I can stay in there anywhere from 1 to 3 hours if given the chance! When the water gets cool I just drain some and then add more hot lol!

• United States
30 May 09
For me to relax i usually just call up my girlfriend, I don't really understand why but talking with her just calms me down and i can't get angry really. If I cant reach her I usually hit up Mylot or start playing with some of my friends online to try and blow off some steam and just chill. If that doesn't work well I usually go to sleep if you can sleep your relaxed lol.