Do you download/upload songs from Internet?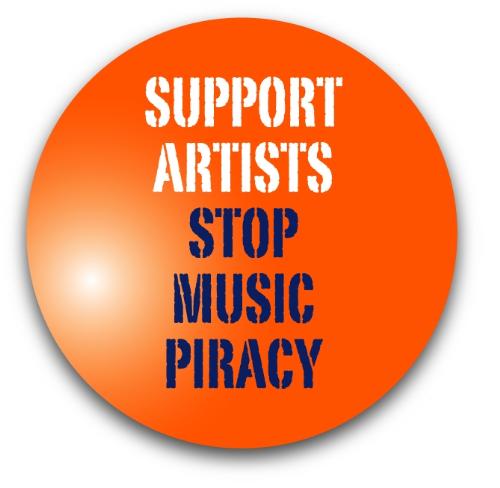 India
May 22, 2009 3:14am CST
Most of the music companies these days are facing huge losses. The reason that said is the pirated copy of songs and music, are easily available on internet for free, then why will anyone pay for the same thing, that is easily available for free?Sorry to say but even I am in the same boat. Even I don't buy any music CDs or MP3. I just download it for free online for free. However, I am trying to leave this habit of mine, and have succeeded upto great extent till now. How about you, do you like downloading and uploading songs from internet for free? From where do you get all those stuffs for free?
9 responses



• India
25 May 09
hii friend..I am interested to download songs and movies through internet..There are many sites in which the songs and movies are available for download..I know some of the sites and i will download the songs and movies from that sites..And i am not interested to upload the songs and movies..I just download and enjoy..Yeah u said right piracy is wrongs..And I am also against to the piracy so that i am not uploading to the net...And when the peole who stops uploading the movies and songs to internet then the piracy stops..And also we will stop downloading..happy mylotting dear friend..have a nice day..keep smiling...happy earning..




• India
27 May 09
Yeah i to agree with your words..If people stops uploading movies,songs and any other other data to the internet we will automatically stops downloading..Because there will no data for us to download..I said that i will not upload to internet..So there are many persons like me who stops downloading if the uploading stops..Then there will be no piracy..Happy mylotting..happy earning..




• Malaysia
22 May 09
sometimes i buy music CDs, album , but most of the time i download it :P it's becoz i can't find where to buy the CDs. I love indie bands and wanna support them but it is just too hard to find places to buy their CDs. I seldom when to gigs coz i'm studying n i dont have times. moreover, the bands i like don't perform where i'm staying right now

• Malaysia
22 May 09
indie band not india..huhu..independent music band that does'nt go under any labels

• Philippines
22 May 09
Yes, i do. I download songs from the internet. Most of the songs i'm downloading are those songs that are not available here in our country so i have no choice but to download them than to spend a lot of money from import. I don't upload songs though because it's too tasking. I don't think my internet is fast enough to upload a large number of files and for what?

• Malaysia
22 May 09
same here. there are some bands from japan i like but i cant get my hands on their CDs so i just download it :P

• India
22 May 09
I know ppl from india 99% downloads music...nowadays hardly anyone buys original cds...

• Sweden
23 May 09
I download alot of music. But I defend it with that the music I listen to is really hard to find and that if I find something that I really like often buy it on cd/vinyl, I really do. But honestly I couldn't care less about the music companies losses, but I DO feel sorry for the artist. Both because of people download their music and the many artists who gets crappy record deals from their music companies.

• India
23 May 09
ya surely i also download music from the websites which allow free music download. there are many sites which offer this scheme but their are only few sites which are trustable please tell me how you are able to leave your this habbit when everyone is giving you such incentives

• United States
22 May 09
Both my kids and I download tunes from the net BUT I also buy CDs...