Walking Longer, Slower for Your Heart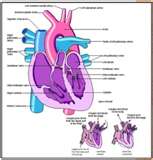 India
May 24, 2009 7:25pm CST
Hello everyone here Ji,
Following link/article may be helpful for everyone, by walking exercise in Obis range http://us.mc328.mail.yahoo.com/mc/welcome?.gx=1&.rand=c8ljn5a4stqdo#_pg=showMessage&pSize=25&sMid=0&fid =Inbox&sort=date&order=down&startMid=0&filterBy=&.rand=524402691&midIndex=0&mid=1_96009_ACTOjkQAAYLWS hbb3gEYRhJIt3I&f=1&m=1_96009_ACTOjkQAAYLWShbb3gEYRhJIt3I,1_6325_ACTOjkQAASzJSgfzfgl9EC%2Fgf3E,1_6861 _AB%2FOjkQAAWsMSffqRwZbqleg9Wk,1_7483_ACDOjkQAAEOvSffGGgxp8mblSu0,1_8122_AB%2FOjkQAAIGvSfciAAC7ORScdd4,1_8857_ACTOjkQAAQnSScs4pgrVARiM8D4,&hash=04293cb7f3e7280bdd7473dd3500e851&.jsrand=4545880[b]"Walking Longer, Slower for Your Heart Study shows the benefits of a more leisurely pace According to a recent study, overweight people in cardiac rehab may have more health benefits from walking 45 to 60 minutes at a leisurely pace most days of the week compared with walking shorter durations at a brisker pace. Another recent study defined "brisk" walking as this many steps per minute. Take your first step by reading up on exercise and the heart." [/b]May God bless You and have a great time.

4 responses


• India
25 May 09
Hello my friend lakota12 Ji,
So nice of you for your positive response. One must visit Doctor, before starting any kind of exrcise. May god bless You and have a great time.


• China
18 Jul 09
I am glad to know that walking longer, slower is good our heart. I think that I need to do more slow walking for the good of my health. Years ago, I was found that something was wrong with my heart when I found it beating slowly. I went to have it checked in the hospital and the doctor who gave me a check would not allow me to leave the hospital unless I agreed to stay in hospital though I didn't. I am very glad to read about this information today and I thank you so much for it. Take care.

• India
18 Jul 09
Hello my friend williamjisir Ji,
There is an old saying here, "SLOW AND STEADY WINS THE RACE". So go slow according to age and as per doctor's advise. Have always normal routine, there is nothing to be hurry. There is no fire every time and all the time. Everything will become Ok. I also think one should work upto last. One's brain and mind will always remain activated. May God bless You and have a great time.


• United States
25 May 09
I think you gave the link to your personal email - I found your post to be at http://health.ivillage.com/newsletters/archive/lifestyle/0,17275,fdrd9sxm,00.html?nlcid=hr|05-22-2009| I also noticed that they do specify that it is for overweight people in cardiac rehab. So I started looking for other sources ... http://www.sciencedaily.com/releases/2009/05/090511164601.htm confirmed that link and gave a lot more details. For normal people: http://www.sciencedaily.com/releases/2009/03/090317094719.htm suggests 3000 steps in 30 minutes, five times a week. Of course, see your doctor before radically changing your exercise program, or starting one.

• India
25 May 09
Hello my dear Qaeyious Ji,
You are very right, my hubby has been under OBIS, since 20 yrs and for the last 5-6 yrs he has been worrying about his weight, he has reduced about 8-9 kg, by diet control and mere walking. He brought one electronic gadet 'pediometer' from US and was very much as per that. At this age, when he is 71, he must walk. He does all job. Yes, I did forward his link, for the benifit of everyone. No doubt one must visit Doctor, before taking any exercise. It is very nice to have your positive response. May god bless You and have a great time.


• China
19 Jul 09
Thank you for you information! that's a useful discussion,my grandmother have got a heart disease for many years,and now she need to eat pill to controal her heart not to bad per day,could you tell me walking longer,slower is it also benefit for herself.i will ask her to take those exercise each day in order to stronger. good luck and have a nice day!

• India
19 Jul 09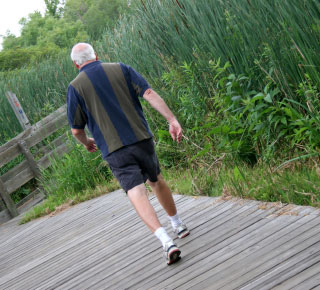 Well still I bring something more for your study, but always consult your Doctor for walking even . Here it is:- http://www.rodale.com/heart-recovery-and-walking [b]"Walk Slow and Long to Help Your Heart Recover Study: Heart patients should walk longer, slower, and more often than what's usually prescribed. By Megan Othersen Gorman Topics: heart disease, exercise Work up to walking 45 to 60 minutes at a time several times a week, walking as slowly as you need to. Set your own pace: Heart patients who take long, slow walks improve their health. 05-18-09 RODALE NEWS, EMMAUS, PA—A new study involving heart patients found that by walking longer distances, more slowly and more frequently than is usually prescribed in cardiac rehab, people with heart problems can make more significant strides toward recovery than even their cardiologists might anticipate. THE DETAILS: Researchers from the University of Vermont College of Medicine in Burlington followed 74 overweight men and women with heart disease, all of whom received weight-loss counseling and were taking blood pressure and cholesterol medications. Half the participants were assigned to a new exercise regimen designed to burn 3,000 to 3,500 calories a week (via walking 45 to 60 minutes a day, five to seven times a week); the other half followed a standard cardiac rehab regimen meant to burn 700 to 800 calories a week (via walking 25 to 40 minutes a day, three times a week, at a brisker pace). After five months, the folks who walked longer, slower, and more frequently lost an average of 18 pounds; the standard rehab regimen group, less than half that, averaging 8 pounds. Plus, the longer walkers lost more body fat and inches from their waistlines, and their cholesterol, blood pressure, and insulin-sensitivity readings improved significantly more than those of the standard rehab group. "The most important thing we found is that we improved the insulin sensitivity of the longer walkers, so we distanced them from being diabetic," says lead study author Philip A. Ades, MD, director of cardiac rehabilitation and prevention at the University of Vermont College of Medicine. "When you do that, a whole host of risk factors for heart disease gets a lot better." WHAT IT MEANS: More exercise works better—a notion which, while seemingly intuitive, nevertheless represents a new direction in cardiac rehab. "Twenty or 30 years ago, when cardiac rehabs were first getting started, obesity wasn't nearly as much of a problem as it is now," shares Dr. Ades, "and heart patients stayed in the hospital, laid up in bed, much longer than they do now. So when the protocols were developed, getting people fit after all that inactivity was the primary goal, not losing weight."[/b]May god bless You and have a great time.