Reclaiming Lost Sleep.

Canada
May 25, 2009 11:18am CST
Do you often feel drained and depleted as you endeavor to meet your obligations of the day? If your life has been extremely busy or stressful, you may be feeling the effects of a lack of rest. Long days spent addressing household and professional tasks can not only tire you out but may ultimately leave you unable to sleep peacefully. If this is happening consider the possibility of taking a nap, or going to bed early, since doing this can help you reclaim the sleep you lost. You will likely find that you wake up feeling wonderfully invigorated and ready to take on anything that comes your way. It is said that during World War 11, at the point when Britain stood alone against Hitler, that Winston Churchill would take a nap every day. Sleep plays an important role in our ability to fulfill our many goals. It is in the time we spend lost in slumber that our bodies and our minds renew and refresh themselves so that we can tackle a new day eagerly and efficiently. A lack of proper rest makes it nearly impossible for us to persevere in the face of challenges related to our routine tasks and more ambitious obligations. The sleep we enjoy serves as a balm that washes away the tension we feel at the end of a long day's labors. It also provides us with a unique venue to review the events of the day. Our dreams afford us a chance to mull over our feelings in a safe atmosphere of the subconscious. The fatigue that plagues our day will disappear after you have indulged in a refreshing stretch of uninterrupted sleep. --------------------------------------------------------------------------------
9 responses

• United States
3 Jun 09
Pose- Power naps definately work. I take a nap with my children every afternoon and always feel much more refreshed. The problem is, if a person does without sleep or is always loosing sleep (let's say only sleeping three to four hours per night) they cannot "reclaim" or make up for lost sleep. The good switch is to simply make sure to get the proper sleep each night, even if that means putting something off until tomorrow. In one article I read by Dr. Kim he stated that one could find out how much sleep their body required by making sure to cut off the alarms, shut the sun out (so it didn't wake you up) and go to bed and sleep until your body naturally woke up. That would give you the hours your own body needed for recovery time each day. I've not had the pleasure of doing this experiment, but I can tell you that since I started my regular exercise routine back over the last month I'm finding I am good with seven to seven and half hours a night. Namaste-Anora

• United States
26 May 09
Ironically enough, I've found that taking a quick jog will wake me up if I'm tired. I just need to make sure I get 6+ hours / sleep per night, or else things start to go wrong.

• Philippines
26 May 09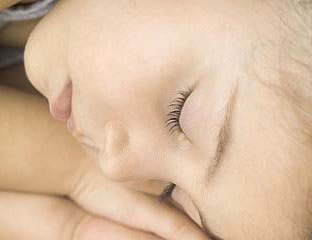 Yes, I do almost every single day of work and even as i sleep i think about my problems at work at makes me awake in the middle of the night. that's why every week ends i would simply just rest with my hubby (who is also stressed

). Sleep is very important, you can't postponed sleeping when ever you feel drained an tired, most often people get sick due to lack or disregard of sleep.


• Australia
26 May 09
i can't agree more with you... sleep is very important and i love to sleep a lot because i always feel tired after a hard day of work... my job involves labor work which can be very tiring at times... and if i didn't get enough sleep the night before, i won't be able to perform my job well the following day and i will feel grumpy for the whole day... take care and have a nice day...

• United States
25 May 09
I take a little nap everyday....for about 10-15 minutes and it leaves me refreshed so I can be up past 8p.m....or I would have to go to bed soooooo early! I think when you are overtired you can't function properly.....you can't think clearly either....I love my daily nap!

• United States
25 May 09
Sounds nice, but one problem, when I lay down all of the days problems go through my mind and any other problems that we maybe facing. And I hurt all over when I lay down. I might get 3 or 4 hours a night if that much. I know that lack of sleep makes me not as alert as I should be for the next day and sometimes cranky, but I stay up mainly just to prolong the next day coming and what horrible thing might happen then.

• Canada
25 May 09
Hi bdugas, Thank you for commenting and I'm sorry to hear that. I believe that you have to start expecting good things to happen in your life. Since I don't know your particular situation I won't try to give an further advice but I hope things improve for you. Blessings.

• United States
25 May 09
I myself know just how important it is to get proper rest and relaxation at night to be able to have the energy that is needed during the day. I myself work a full-time job and also work a few hours a week at my part-time job. Sometimes to be completely honest I don't know how I do it as I have really low energy and will almost fall asleep. Eating right, resting and taking a nap during the day will help make the fatigue feeling go away during the day.

• Canada
25 May 09
I am a full supporter of naps during the day, but, except when at home on weekends, it isn't something that can be easily done. You're right that many of us need to reclaim sleep, since many of us have accumulated a "sleep debt". This isn't a healthy thing. More than just making you feel tired, and therefore are not as productive, it is also a health risk. The fact that productivity does increase when people catch up on their sleep makes me think, "why don't employers set up places in the workplace where workers can have a little nap?" It sounds crazy at first, but if productivity increases in the end, isn't it a good thing for the employer. We do have coffee breaks after all. Those coffee breaks are time off work, but because people drink coffee, then the boss is ok with it, since the coffee helps people be more alert, and so can work better. That makes sense, but what about people who don't drink coffee or can't have caffene for health reasons? I think people at work should be given the option of either taking time out for coffee breaks or taking time out for a nap. Having both is asking too much of the employer. Right people's coffee breaks in some jobs can add up to 45 minutes to an hour (a few breaks a day). Why not give me the option of taking that 45 to 60 minutes in the form of a nap. I would much rather have that, which is healthy, than to consume a beverage that is bad for my health.

• Canada
26 May 09
Hi Uroborus, Thank you for commenting and I totally agree with you. I know that many would laugh at the idea now, but many would have laughed at the idea of a coffee break at one time. Expect to see some companies considering the idea of a nap for employees twenty years from now. Blessings.

• United States
26 May 09
Yes, I often try to reclaim lost sleep. I try to schedule it into my time. When I am tired then I get cranky and I work so much that I need to be in bed at night at a certain time. I will record shows so i do not stay up late. If i stay up too late I pay for it the next day.