do you appreciate of Gods creation?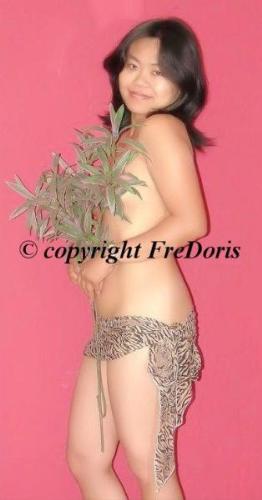 Germany
8 responses


• Philippines
27 May 09
you really are sexy in that picture my friend. that is so great and it shows the good side on you. nice one, what your husband did to you. and i know he must be so proud of having you as his wife. yes! its so good to always appreciate Gods creations and always, we must say our thanks yous always to Him. because we are here and still here, for he is the divine and the one. thanks God and thanks my friend.


• Germany
27 May 09
my husband did to me?Sexercise daily



.anyway ythanks dear.


• Germany
28 May 09
I´M HERE BUT will be gone soon if the weather is back to nice again.thank you


• Malaysia
28 May 09
I appreciate what God has given me, a complete human body and an intellectual brain to direct my movements and my daily activities. Though not as sexy as you are in your pics but thankful for the extra 'size' that He has given which make me more aware that I have to work hard to sweat it out and not sit all day infront of the computer. LOL Sexy you!!!!

• Germany
28 May 09
i know you are hard working sunday

and my bad habbit has change,dont sit all day infront of computer too

.thank U


• United States
27 May 09
It is great to have that kind of confidence. You are very pretty. Your husband photographs you well.



• Germany
27 May 09
thank you and goodluck with your God´s creation......soon