Contacts or Glasses?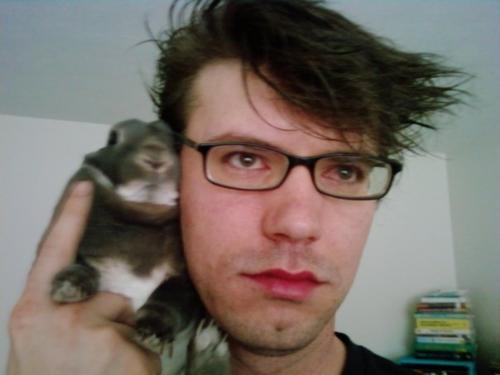 United States
May 27, 2009 6:50pm CST
Which one are you? I personally prefer the way I look in glasses , but my music and camping and active life begged for contacts. My girlfriend is totally weirded out by the way I look without glasses. It makes me think about that movie "Focus". I hope she doesn't try to kick me out of town. What do you prefer, eye goggles or secret lenses? I have to say, it's going to make wearing a gas mask a whole lot easier.
4 responses

• United States
27 May 09
I wear glasses. I have never tried contacts, I don't like the idea of sticking things in my eye O.o

• United States
28 May 09
it does feel a little weird at first. You really never notice them though. I think that glasses can really make a persons character shine.

• United States
28 May 09
I feel the same way. I actually like wearing glasses. I think they fit me.

• United States
28 May 09
I've grown up with glasses. I've tried contacts once before, for maybe two years. I've since given them up because I found them kind of annoying dealing with them constantly. My friends and girlfriend thought I looked too weird without my glasses and I found myself constantly trying to push my imaginary glasses up my nose when I had my contacts in.

• United States
28 May 09
I keep trying to clean my glasses! It's super weird. I have even poked myself in the eye once today from it. Imaginary glasses indeed.

• United States
29 May 09
I don't know about this... Ha ha ha. I wear both. I had contacts for the sports I played when I was younger. I have glasses now too incase my eyes get sore, or I feel like wearing them. Glasses are kinda bulkey, but contacts are more work. Contacts could also damage your eyes. They can scratch your cornia's or give you infections... It's totally up to you what you prefer. Just balance the pro's and con's of glasses and contacts before making a decision...

• United States
30 May 09
stick to the glasses, honey. they suit you. men with glasses are so HOT.