Ooooouch!!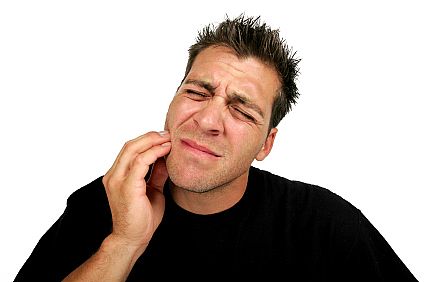 India
May 27, 2009 11:27pm CST
Since the last four days, I am in real pain. My dentist has started with root canalling and she drilled etc. but I am in real pain. Today I will go to the dentist again. Im on antibotics and pain killers, but no avail. i did not even feel like working on mylot, and Im still in pain. How does this happen? The nerve is supposed to be dead! Has such a thing happened to you guys? What did you do?
7 responses

• Guwahati, India
28 May 09
Hi Ketty, Though I have not had any such experience so far I can feel your pain. This is a sharp and biting pain. Now what I can tell you is to consult the doctor and relate your problem and too much painkiller intake is not good either. Take care. Wish you quick heal.

• India
28 May 09
Thank you krajibg. I have an appointment with the dentist at 6 pm. Hope she can do something about it. Painkillers are my only hope till the pain goes. Its awful. Pray for me. ok.?

• Guwahati, India
28 May 09
Ok, not to worry about. You would be aright soon. My good washes

for you.

• Philippines
28 May 09
Maybe your dentist hasn't finished the root canal yet so it hurts. I also have an unfinished root canal but mine doesn't hurt as all the nerves were already taken out. The only thing left to do is to cover the tooth with filling. I was given antibiotics and painkillers just in case it hurt, but it didn't. I don't know if this is just me though because I had two tooth extractions at the same time back in highschool and everyone, even the dentist, said it'll hurt after the anesthesia has worn off. But mine didn't hurt one bit, it didn't even swell. So maybe it's just my thing. Hope you feel better.

• India
28 May 09
Hi beamsey, thanks. My root canalling, the last part with the mechanical drill is still pending. She said my nerve was killed with the manual pins, but the pain is still there. I am just waiting for 6 pm. when the dentist will see me. You are lucky and thank God for it. Toothache is awful. All your teeth start aching and you cant pinpoint one area. Keep your fingers crossed for me. Thanks again.

• Philippines
29 May 09
I know what you mean. Before my root canal, my tooth would hurt so much I'd get a headache from it. Once I even got fever because of the toothache. I don't like going to the dentist so I delay it as much as I can. I learned my lesson though. :P No painkiller is worth a dentist appointment.

• India
29 May 09
There is a saying 'when we have teeth we don't fill their usefulness'. This is the reason you are getting pain in your teeth.Perhaps you did not take proper care of your teeth.But I'm really sad for your pain.But now you have to follow the doctor's advice. I hope soon you will get relief from your pain.I have also such experience.Like you root canalling was done to me.

• India
1 Jun 09
Thanks bhanu. Today my pain is nearly 90% better. My sister also got a root canalling done with no pain, but I always end up with pain. Wonder why. Well, alls well that ends well.

• India
29 May 09
No!I didn't have any experience like that until now.My mother had had such treatments and I can understand your pain.Four days........How did you manage the pain?I can't imagine.Let me pray for you to get cured as soon as possible.Cheers!

• India
1 Jun 09
Thanks sr, but by today the pain is nearly gone. The work is still going on, but I am feeling 90% better. See, your prayers helped ! cheers.

• Philippines
28 May 09
hahaha! on my experience of going to the dentist I had such a time when a never wasn't affected by anesthesia! The dentist injected as much as anesthesia but still the tooth hurt! So I had to go again the following wee, fortunately the anesthesia had effect at last. In the past I was really scared of going to the dentist. But now I'm not afraid anymore basing of what I have experienced.

• India
29 May 09
I cant believe the anesthetic did not affect you. Its amazing. Any way now you are a braver person for that experience. I am also quite brave like that, but it still is a pain going to the dentist. Good luck.

• Philippines
28 May 09
I have never experienced that before - I think having a root canal is serious business and I'm glad I have no need of it. The worst I experienced was when I got three wisdom teeth growing all at the same time. I had to have them all extracted - but I had to live with them for two full weeks - I got really thin and sickly then because I couldn't even eat. Sleep wouldn't even take the pain away but it does dull it somehow so I preferred to sleep then than go to classes or study my lessons. I hope you get your problem resolved soon. Teeth-related pain is such a mess! Thanks for the response on my discussion!

• India
28 May 09
Hi oyenkai, thanks. 3 wisdom teeth together. Aw, the pain must be terribe. I can imagine how you felt. My one tooth is giving me sooooo much pain. Im on painkillers and I feel better till the effect last, then back to square one. My whole side of the face is aching. Anyway, hope the dentist will finish the job today and I will be better.

• Malaysia
28 May 09
Hello ketybhagat! Oouch indeed. I hate toothache myself. It is so uncomfortable to sleep, eat, drink or do anything. I just kept in silent bearing the pain. Sometimes it can make you cry. I think the nerve is still fresh. If you can't stand the pain, you can go to the pharmacist to but the painkiller yourself. That's what I did before and finally I can get some sleep.

Happy lotting!

• India
28 May 09
Oh yes shikaymaru, the pain is awful. Everypart of my teeth, all of them are aching now and I cant pinpoint any area. Yes, the doctor has given me pain killers and they help temporary. Then its back. Im waiting for 6pm to go to the dentist and get the final drilling done. Maybe then Ill have some relief. Thanks.