will you copy your parents' parenting style?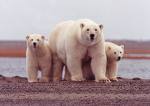 Philippines
May 28, 2009 8:15am CST
no one can't avoid being a parent except for some cases like serious illness or celibacy. we are what we are because of the way how our parents brought us up. we experienced being disobedient to their orders and sometimes hate the way they raised us. when it's our chance to be parents, do you decide to copy their parenting style to your own children? being a parent brings many challenges everyday. are you gonna do again what your parents had did to you or are you gonna break some cycles. let's hear it from you.
10 responses

• India
1 Jun 09
Yes, of course! They have got a great parenting style. They've grown us so good that everyone admires my attitude and behavior. I had been studying in a school for 15 years. i.e. Since I was 5. When I came out of my school, I didn't even have a single remark. Moreover, I the favourite student of many teachers. The credit goes to my parents! So, I've follow their style!

• Philippines
4 Jun 09
we should only imitate the good ones.yes,that's true.any good things that are seen in you are always credited to your parents. what we are now is because of them.nobody can deny that.that's the hard part of being a parent.

• Philippines
29 May 09
I am not yet married nor a mother but I will get married soon and in the near future, I will also have kids as well. I used to have a hard life with my mother as I was a maltreated child so I don't want to copy anything that my mother did to me or her parenting method. I want to have a happy and loving family in the near future.

• Philippines
1 Jun 09
i agree.let's just copy the good ones.break the cycle of maltreatment for it can just keep one's children away from parents.i just can't figure out why there are parents doing bad things in their children.

• Beaconsfield, Quebec
28 May 09
I really want to avoid being the same kind of parent to my children as my parents have been towards me. For the longest time, I've just felt like I'm a bit of an outside. Always on the outside looking into a room with my parents and my sister. I'm really miserable, whenever I'm with them, and I definitely do not want to do that to my children. I'm scared that I might, but one thing is for sure and that is that I'm going to do my absolute best to avoid that.

• Philippines
29 May 09
well, my lips are sealed. but my fingers are not.i don't exactly comprehend what was it that you don't like about your parents.maybe you just have a communication gap. communication really really matters.


• Philippines
28 May 09
that's a style that we should all follow.and i don't need to shout and swear to my kid too.i've known many parents who shout and swear. my goodness!eventually, the children do the same too and it's a boomerang to parents.

• Philippines
7 Jun 09
That might be not all of the style they had shown on me when I was growing up. I'd carefully read some more articles about parenting and consult an expert about it , that is when we will be together with my only one and preparing to have children. Parenting might be considered and be aware to the point of having a sake not just a parent in the future but on how to build a lasting relationship between the child and the parent. As now a days that the younger they get married they never thought of doing the great responsibilities to their siblings.

• Australia
4 Jun 09
I really don't know if I can actually run it the way I imagined but yes I would like to make some changes. I want a family with open communication. It's what's lacking in our family. Especially me, I am very secretive of my real feelings because everytime I try to reason out, my parents would think I was answering back. I could remember my mom telling me that I should speak if I have something to speak but during those times, she was really angry-sounding that I only shut up instead. But I guess of course she didn't mean to be so mad at me. I probably did something so mean it made her extremely mad. And I want to give my children a bit more freedom to be independent in life. I think my parents are very protective. Like now, I am 25 but still I am not allowed to have a boyfriend. I have a boyfriend and therefore he is not allowed in our home. We're always hiding when we date. It's not a great feeling.

• United States
2 Jun 09
I think as some point when your scolding your kids you think to yourself OH MY I sound just like my mother! I have learned from my parents some good and some not so good, but thats where YOU can go in and change that cycle of bad stuff with your own kids. My husband and I have raised some great kids and are very proud of them and the way they are raising their kids.

• Philippines
14 Jun 09
Parents really a task that is not that simple and easy. I am lucky that as a child i receive love and care fair enough for me to say that i will copy my mother's parenting style. Being with her child if sick. Do Household chores without complaining and taking care the children without asking help from husband if not really needed. She don't neglect the children and make sure everything is okay. Will support the child and do not say something that make you feel angry or disappointed without any reason. No matter what before her needs, she will give her child's needs.

• Philippines
14 Jun 09
Some of them I'll copy but others not . But most of their attributes and style are good to me. So far I'm okay ,now a days the style of old ones does not fit to the new generations. Long time as we punish our kids its no law that will argue in it but now when the neighbors can see it and find not good they can call the agency for that.

• United States
14 Jun 09
I think if anything, I've "unlearned" my parents style lol. My children are listened to. I don't take crap out on them. They are allowed and expected to act like kids. If I do something wrong, I honor them and I apologize to them. Motherhood to me isn't a power trip. It's a blessing. It's really easy to say kids should respect you automatically, but part of respect comes from teaching it, by being the example. They do not "fear" me. They respect me, and I respect them for the little individuals that they are. They are growing up in a loving home. There is no mind games or word salad. No guilt or withholding love. Considering all of their teachers told us how wonderful they were this past year and how they will be missed lol, I guess I can say I'm doing something right. And yes, I broke some cycles, and lost my extended family in the process.