Fruits or vegetables for health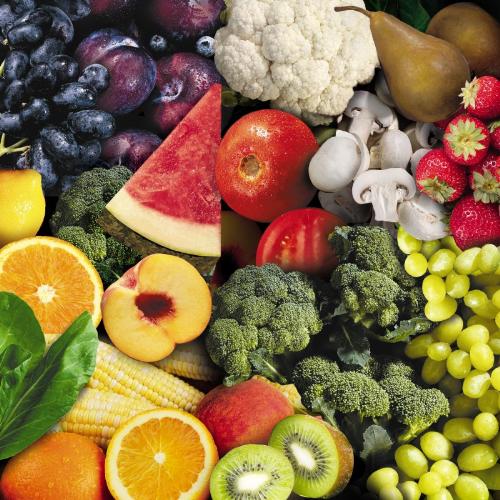 India
4 responses

• India
29 May 09
What you have heard is true. Fruits and vegetables are really good for health. Eating lot of fruits and vegetables helps us to remain healthy. We must eat all type of fruits and vegetables. In vegetables, green leaves is very good. Many fruits contain citrus that is helpful for our health. So I suggest to include lots of fruits and vegetables in our daily life.


• United States
29 May 09
They both are. You can't have one and not have the other. Fruit is high in sugar (natural, of course) so the difference is that if for example, you are a diabetic, you may want to stay away from quite a few of them. However, the vitamin content is equal in both.

• India
2 Jun 09
I also think vegetables have more protein and vitamins, but both of them are good and natural. It is always good to take as much natural food as possible.


• Philippines
3 Jun 09
Hmmmp... BOTH fruits and vegetables are beneficial to your health... BOTH contain lots of vitamins, minerals, and free radical-fighting antioxidants that boost your immune system and keep you healthy... So, load up on all those fruits and veggies!! They're wonderful, they're yummy, and they won't make you fat (unless, of course, if you cook them with LOTS of oil)... I heard from a friend that the darker in color the fruit or veggie, the higher its level of antioxidants... well, I haven't confirmed that with real facts yet, but I've discovered that basically any fruit or veggie is bursting with vitamins, minerals, and all antioxidants... so just have a variety of them at your dinner table so that you can get all the benefits from all of them!! Mmmmhhh... Writing this response makes me hungry!!! I read an internet article that says that berries are really good sources of antioxidants; so are pomegranates and soursop (guyabano). It said that these fruits have high cancer-fighting properties... Hmmmp... Why wait until you have cancer before you start eating these foods? Start eating them now!! And enjoy better health... Hope you have better health by eating yummy fruits and veggies!!! God bless you... and Happy Mylotting!!! =)

• India
2 Jun 09
I think both fruits and vegetables are good for health. I like taking fruits very much. I tries to take as many fruits I can. I like juices very much and love fruit juices. Of vegetables, carrot juice is my favorite juice.