Are there special things you regularly do on weekends? What are they?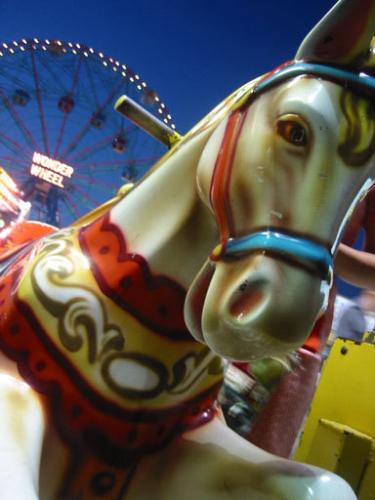 United States
May 30, 2009 1:58pm CST
Most of spend so much time working and juggling things during the week. Do you do special things on the weekend that you cannot fit in during the week? If you work weekends, do you have another day of the week for catching up at home or just plain having fun?I do catch up on laundry and such on weekends, or watch a movie at home. Sometimes I love going to the lake for the day, as well. Weekends just seem more laid back, less structured. I also love the fairs and street carnivals held on weekends in the summer time. Share a typical weekend with us: ) Karen
3 responses

• United States
1 Jun 09
Hi Peaceful...since I am not able to work anymore my weekends are usually no different than my weekdays depending on how I feel and how much pain I am having. In the winter months my grandchildren come on the weekends to visit and sled becasue we have a nice smooth hill in back of the house that is just perfect for sledding or snowboarding on. I like so much watching them have fun. Now that it is time for school to let out we will probably have a couple grandchildren come and stay with us for the summer as to help us with chores and the garden. We have a grandaughter that just loves to come and plant flowers and vegetables and then watch them grow. I think she would move out here in the country if it wasn't for missing her friends so much. She just does not like the hustle and bustle of the city to much. But as for having special planns we just do whatever. flutterby

• United States
2 Jun 09
Grandchildren are such a joy! And it is nice, as we age, to be able to do just whatever : ) Karen

• United States
3 Jun 09
Thank you so much for best response!! flutterby

• United States
30 May 09
The only special things I do on the weekend is go to the movies if there is a good movie playing wich I usally go in the summer. But I really dont do anything special on the weekend except not work at all wich I think is special even though a lot of people dont lol.

• United States
30 May 09
LOL, I agree that not working IS special, as are the movies. Thank you for responding. Karen

•
30 May 09
Well as such i dont have any special plans on weekends sometimes its shopping that too a heavy one, means buying whatever possible things i like.or sometimes it gets for a movie or meeting old school friends or many times like i spend my weekends at home working on mylot continously..

• United States
30 May 09
Perhaps that is what is special about weekends: we get to choose what we do and we have more free time to either catch up errands, such as your large shopping, or connect with friends. Thank you for responding : ) Karen