The best thing you have done your life ?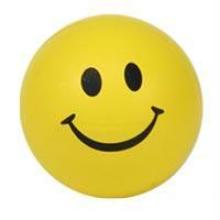 India
June 4, 2009 12:44am CST
What is the best thing that you have done in your life ? Let me share my experience with you all. It was one of my friend's birthday last month and we were discussing where to party this time. That's when this thought came to my mind "why don't we do something nice with this money". And then after much discussion we decided to go to a orphanage.We headed to a orphanage and disributed chocolates to them. I still remember the happiness i saw in their face. After doing this we all came back much more happier and there was a feeling that we have done something nice in our life. Do share your own experiences too. Thank you.
4 responses

• India
24 Jun 09
I love my parents very much and it is very difficult to tell them again and again because we all are quite busy in our life. Last year, it was my parents 36th Anniversary, I got their big photographs done, framed it and gifted them. They loved it so much. That was just a way to tell them that Mom-Dad, I love you so much.

• Philippines
23 Jun 09
making people happy even though you have big problem in your own.

• Philippines
4 Apr 10
hi, I think the best thing I've done in my life is that I was able to change the life of one of my closest friends. He is Andrew. He was my classmates on high school. When we were in forth year in high school, he was very bully. Aside from that, he was a type of person who don't give any importance with his studies. But since we became friends, I never thought that little by little, I was able to changed this man. Step by step, he realized how education important to each one of us. He also learned to behave appropriately to my classmates. Perhaps, I made it because I always scold him everytime he did bad things. I am very happy that these changes continues and made him a better one. He learned to dream not only for himself, but also for his family.

•
4 Jun 09
We love our parents but we rarely tell them directly. I am happy to go forward infront of my sisters and brother to tell my parent that I love them very much and if they were not here I would never have been the person I am today, There were tears in theirs eyes and they were so appy to hear something like this from me as they said. It was the best ever thing I have done,to make my parents feel proud of the values and love they inculcated in me.