will my payment increase after reaching more than 100 posts???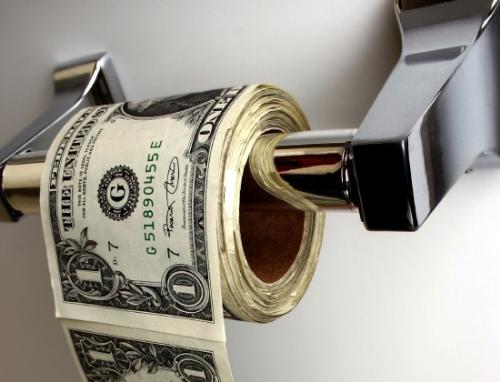 Jordan
June 4, 2009 8:59am CST
Hello all ... a friend told me that when I reach more than 100 post, my payment ratio will increase ... is that true??? because this is my third day here in mylot and I just have 1.45 dollar ... is that good??? please tell me about all the ways that I can follow to increase my daily payment ...
9 responses

• Chile
4 Jun 09
It´s not my experience. But you learn to post, to answer posts (they count also) and later you´ll be able to post your pictures which also count. It is also important to get some friends. They will answer your psots (some of them) and you´ll earn more if your posts have more answers. Luck

• United States
4 Jun 09
Oh yes, and commenting on others responses to others, helps too. I'm actually commenting to you the discussion starter. You won't make too much on a discussion, but a lot of activity on here goes a long way!



• United States
4 Jun 09
No I don't think that your payment will increase after 100. Maybe your friend was on more active here after there 100th post, but really the amount of work you put in decides on what you get. Of course if any of your discussions, responses, or comments get deleted then that will decrease your amount of money, and that money you lost will be dispersed to the rest of the mylot community. So if you make 0.20 off of a discussion from discussing, responding, and commenting, if it's deleted, the 0.20 you made is deducted from you and dispersed to us. Um, The only thing I can recommend is to stay within the guidelines and make good use of quality content. Beside the box it says "please be as descriptive as possible", and that will help! Also, ask questions at the end of a discussion, response, or comment. Was I helpful to you?

• Jordan
4 Jun 09
hehehehe you put a question at the end to make me respond ... I'm going to comment anyways ... yes you were very helpful ... but I want to ask if the pay me for uploading photos ... and which is better to post comments on the others discussions or to open new discussion ??? thank you in advance ..

• United States
4 Jun 09
Yes you do get paid for posting pictures but only if you post them in a discussion, and if they aren't relevant they may be deleted, lol. If your not sure if they will be relevant put a caption underneath it that says a quip or something. I guess though that doing all three discussing, responding, and commenting earns you the most. Really it's just about conversations here. Keeping up a conversation is great. If for nothing else then to get people coming back to talk to you more, and you get the same people coming back! lol! Just have fun!


• India
4 Jun 09
hi orabi, i am sorry to say,but your payment wont increase after you cross 100 posts.you will get a star rating after you cross 100 posts.and after you cross 200 posts you can use emoticons.and after you have crossed 500 posts you can type your response or discussion in somewhere else and then you can copy and paste it here which can save a lot of time.your earning for on day in mylot is more than good.i have been here in mylot for 7 days(i week) and i have earned only 8$.

• Italy
4 Jun 09
and what I have to say that I have earned $1,04 after 109 posts?


• India
4 Jun 09
No, not at all. The only thing which will change is you will be having a star beside your user name which will be showing your reputation level among other users. I dont' think it has anything to do with payment, at least I hav enot experienced it. Although, it might happen that yu learn ways to increase your money after you become old.!

• China
4 Jun 09
wow,1.45 dollars for 49 ,it's real very nice, i have make 134discussion but my earn is only 0.73 dollar, i am wonder how mylot calculate the earnings, it is a little unfair for me, what' wrong with the system? who can give more informatio how to get a high payment ratio?

• Singapore
14 Jul 09
I do hope that you must have earned a lot more by now. What i wanna say that 1.45$ for a 3 day activity is what i felt enough. Don't you think so, its how mylot pays you. But yep i have heard it here from senoir mylotters , the higher is your star rating, the more si your earnings. So after reaching a 100, we should respond so as its useful, and our rating is at maximum level...