Are You Starting A Garden?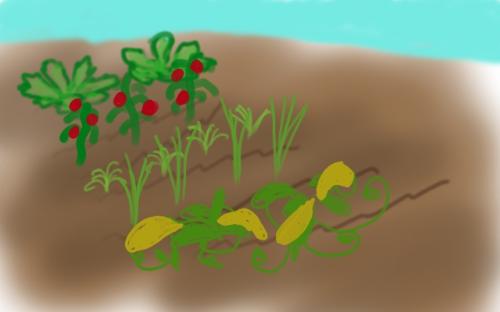 United States
June 5, 2009 9:33am CST
A lot of people are starting gardens this year to help have some extra inexpensive food and to "go green". My family has always grown a garden, but we have increased the amount of vegetables we're growing this year. We have potatoes, onions, lettuce, brustle sprouts, squash, tomatoes, asparagus and a few others I can't recall at the moment. How about you: are you starting a garden? What are you growing?
4 responses

• United States
3 Oct 09
Guess I am kind of late for this discussion since garden season just technically ended here. I did not do a garden this year because we were going to get an addition put on the back of the house and we didn't think that the garden would be safe with all the construction equipment around, then the economy was so bad we decided against doing the addition. So we didn't get a garden or an addition. How sad is that?

• United States
3 Oct 09
I'm sorry to hear that. We didn't get as many vegetables as we thought we would. The season was very wet. We did get a some potatoes and onions, though.

• Canada
21 Jun 09
We have expended our gardening to hobby farming. It yields a lot more food in our plates, for a family of 7 we need enough food for everybody. And have some veggies for the winter too, like squashes, we had planted cucumbers they didn't come out,and the zucchini too, because the cucumber beetles destroy them.

• United States
21 Jun 09
Those bugs are a pain aren't they? You must have grown some nice plants for the beetles to eat them up.

I guess that's just one of the things you have to deal with when you grow organically.

• United States
5 Jun 09
Wow I wish I could have a garden like yours, but since I live in an apartment Im limited on what Im able to grow. I have three tomatoe plants growning and some basil and chives. If things go well with these I will add some more herbs and maybee a bell pepper plant next year.

• United States
5 Jun 09
That's great! You can grow so many things in pots. YouTube has so many videos on how to do it. If you search for "indoor garden" all sorts of cool videos come up.


• United States
5 Jun 09
That's a great reason. When you grow your own food you know exactly what has been done to it.