How do you go about having ideas for good discussion topics?

Cambridge, England
November 12, 2006 5:59am CST
Do the ideas just come to you randomly? Are they generated by other discussions you've read or answered? Do you make a note of questions that occur to you as you go about your daily business? Perhaps you do research specifically to generate good topics! What's your method?
7 responses

•
24 Nov 06
I have good ideas for discussions all the time when I can't get to the computer and then promptly forget them as soon as I'm here. That's why I sometimes ask silly questions.

• Cambridge, England
25 Nov 06
I have the same problem of forgetting what I was going to ask! I haven't quite got to the stage of carrying a notebook round with me.

•
24 Nov 06
I think of things but when I do a search (as I would suggest others do) I find many of the things I think of are already here. You get just as much credit for responding as starting so I find I spend most of my time responding. I'd love to know where you get your ideas from you have some great subjects.... thanks

• Cambridge, England
25 Nov 06
Doing a search is a good thing but, to be honest, is a bit of a pain! One of the improvements which would be desirable would be a dynamic search as one was typing the question, so that one could see what other discussions already existed. Almost anything can suggest a topic to me. I have a busy brain which plays the 'linking ideas' game a lot of the time - a sort of mental Chinese Whispers. It's just a matter of making it into a question!

• Singapore
25 Nov 06
i started any discussions that comes to mind, and provided that nobody asked before...but the funny thing is that when i start the discussion, i will see a few other same discussions. Usually, i prefer to respond to discussions!

• Canada
25 Nov 06
I have a million thoughts running through my head...so they just pop-up. Also, I always enjoy asking others opinions about products/services before I buy.

• Anderson, Indiana
25 Nov 06
Many of the questions I've asked so far were questions I brought to the site with me. I'll have to look over my questions again and see if it's true of all of them. Actually, I don't believe it's true of all of them, because some are about things that have come to mind since being here (some site-related and some from other places). I guess you might say that it's a kind of combination of things...

• United States
24 Nov 06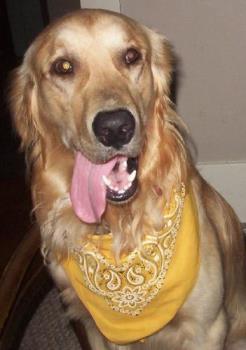 All of the above. Sometimes, I think of something randomly (best to make a note though), sometimes I might get an idea from another topic, other times I just talk about what interests me or something new I've learned and think could be helpful to others. I agree that you should use the search feature first, before starting a discussion. I didn't at first and I was repeating topics, plus, this way it's easier to respond to someone who has already started a discussion on something you were interested in. My method is to meet some good people, have fun and help others while making a little money so I'm content!

• India
25 Nov 06
if i did i'd use it 4 myself...anyways here are a few pointers 1. make it short.. so dat any1 can answer 2. dont make it religious or political 3. dont post a brain twister... put some easy questions like... where were u born... what color are ur eyes etc. 4 follow these steps to a gr8 discussion topics c ya

• Cambridge, England
25 Nov 06
May I say that this is very bad advice. First of all, you start with a selfish attitude: "if i did i'd use it 4 myself" which is totally against the way I have found most people here are. Then you advise asking no-brainer questions. I know several people who are thinking of leaving because the list is flooded with stupidity like this! You appear to be very young and I know that English is not your first language. Use MyLot to improve your English, at least! Remember that a large proportion of people here don't use 'mobile speak' and this is a discussion forum, not a text messaging conversation. I, for one, do not respond to stupid questions and I report anything that is against the guidelines. I also avoid anyone who can't be bothered to write in full. Please read the Guidelines about posting discussions and responses. I think you will find them helpful. Also read the other answers to this discussion and learn from them.