Photography, from simple camera's can make amazing photo's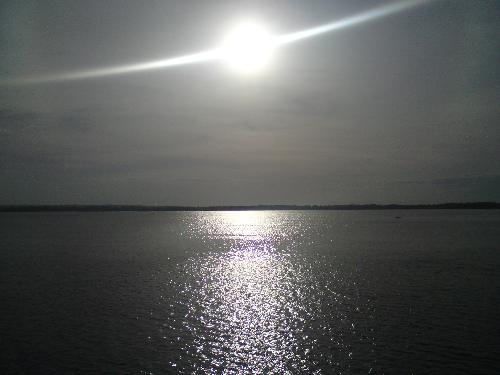 Philippines
June 11, 2009 3:41am CST
Hello there everyone, I have been in MyLot for quite some time now, don't mind my number of posts, I'm quite active here I just don't post alot since I drift into discussions which interest me and then I have no chance or I am too lazy to respond to. Photography can look quite amazing even from just a normal cellphone camera. I mean seriously, you don't need a complex and high pixel camera to make amazing photos, you want an example? I have a 5 mega pixel phone camera, a few days back I went to Bantayan Island which is a province in the Philippines and where my grandparentsr from my mom's side lives. Early in the morning I was in a barge I saw the sun rise and I just had to take a picture of it, but I don't have a digicam so instead I used my phone. It looks amazing actually! Well, maybe to expert photographers it doesn't look nice but to me it does. Feel free to criticize!! Rate me a + If you liked it!!
10 responses

• Philippines
11 Jun 09
the picture is great! i'm glad you have shared it with us. photo moments like this one, doesn't need a high resolution camera. i think you were able to capture that "moment". and it doesn't need an expert or a professional photographer to critique your photo. the fact that you love it and the pride in your post makes it all the more amazing. keep it up!


• Philippines
11 Jun 09

yup, i'm pinoy just like you. i take a few photos during family events and travels but i'm not doing any photography as a hobby or as a job. but photo appreciation is one of my hobbies. hehe


• United States
11 Jun 09
I rated you a plus. I think the picture is fantastic. I also think it is good enough for a stock photography site, but that's just my opinion. I'm on big stock photo and I have submitted a few photos that I thought were great but big stock didn't agree with me. Out of the 15 photos that I submitted, only 5 were accepted. If you are interested in trying to sell your photos, the banner is in my profile.

• Philippines
11 Jun 09
Hello there CatGods!! Thanks for rating me a plus, I really appreciate it!Hmm, Good enough for stock photgraphy site? I'll try to gather as much photo's possible first so that I can all upload them at once! Thanks for informing me! Would you mind if I added you as a friend?

• Indonesia
11 Jun 09
Yes, I also doing some photographing sometimes, and just using simple phone camera with only 2 MP. I remember I was take ornament picture on a restaurant. The restaurant is one kind of romantic restaurant with candle light as the main lighting there. I saw a nice unique ornament which given good side spot light, so I take a picture, I shut down the camera blitz, only use original spot light from the object, and the result really out of the box, It's amaze me that the result is more attractive than what I expected. Unfortunately I lost that file, so I can't show it to you.

• Indonesia
15 Jun 09
Not really a new thing, blitz is the other word of flash.

• Philippines
12 Jun 09
what unit and model of phone did you use on taking that picture. it is so clear. it looks more like taken from digital camera. cellphone is quite handy. you can bring it anywhere. i have not been to bantayan. is that cebu already. i have been in bohol only and been in manila almost my entire life. i want to see your beautiful province. thought it may be expensive to go there for me. i love taking photos. but i dont' have cameras not even a cell phone camera. i have only colored screen phone. but that was it. nothing fancy about it. not extra features like camera or even a radio. but i don't mind. but i hope if i get the chance to be in such a beautiful place like that i would definitely wish to have a camera with me.

• Philippines
12 Jun 09
I used the Sony Ericsson C902. Thanks and yes camera phones can be quite handy. I live in Cebu and go to bantayan I guess every summer or when its fiesta where I live there. ahaha. Manila, I have been there for soccer tournaments. Cellphones with cameras are quite cheap now adays really.

• United States
15 Jun 09
This is a beautiful photo! I never would have known it was with a cell phone. Sometimes I will be some place and I see something that I just have to take a picture of. So I pull out my cell phone and snap a picture. I have gotten some really great photos with my cell phone.

• Australia
13 Jun 09
Cell phone photos are as good as any those from any other camera, as long as you don't look to closely. Your picture is great, but even at the small size on the MyLot screen, you can see the little dots that make up the picture. Full screen and it looks quite "jaggy". Carry the picture with you on your cell or iPod to show people and it will look fine, and if you wanted to print it to keep in your wallet that would be possible. But you can't print it large enough to put in an album let alone large enough to frame and hang on a wall. There is no way you could sell it to a stock agency or use to on a mug or T-shirt, because the file is just too small and the tonal range and color gamut are inadequate for decent reproduction. Phone cameras mean that a lot of photographs will be taken that would otherwise have been missed; they get to take pictures of amazing things and it is amazing that they can do so much. But beyond that, they are pretty ordinary photo-taking devices, though I am sure they will improve with time.

• India
12 Jun 09
well, even i m fascinated with photographing with my camera phone..!! some pics have come out reasonably well..i mean they are beautiful and even the pics on lap look good..my camera is 2mp but i have over 3000 photographs of various occassions since last one year..!!! wil try posting some on mylot tooo...

• United States
12 Jun 09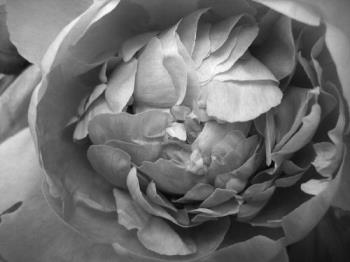 I agree with you! I have a Canon digital camera that I bought for about $170 (USD$). And that might seem expensive, but it's actually not as expensive as most cameras. It just goes to show you that there's more to photography than just having a nice and expensive camera. By the way - I love that sun over the water picture! It looks so tranquil.


• China
12 Jun 09
Wow,i have to say this photograph is unbleiveable,it's so nice.I've arealy sove them in my computer.Hope you don't mind.By the way i'd like to see the sun rise too.unfortunately i don't have this opportunity Cause i always gets up late.. Anyway i like this photo. and thanks for your shares in us Have a nice day!

• Philippines
12 Jun 09
I agree that amazing photos are not taken from expensive cameras but can also be taken from just a simple camera or from your cell phone. I believe that everybody can do anything from simple cameras if they have an eye for spectacular sites such as beaches, sunsets and etc. I myself take pictures of sunsets or a simple table which was arranged for a special event but make it look like it was taken from a professional camera.