How many days can you be without your cell phone?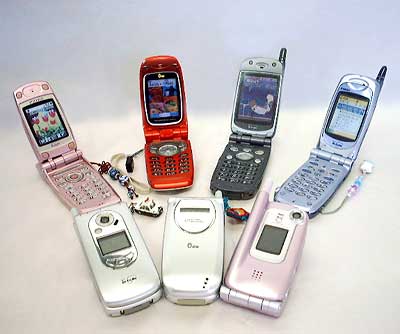 India
June 11, 2009 12:07pm CST
I guess in today's world there would not be anybody who can spend even a single day without cell phones. Sometimes only when i reach my office i realize that i have not taken my watch, but i have never forgotten to take my cell phone. I just cannot imagine a life without cell phones.
6 responses

• United States
11 Jun 09
This is a really good question because I know cell phones are really important when it comes to everyday life,because they are a good way to get in touch with someone in case of an emergency such as if you have an accident or break down,and I know it seems like almost everyone has a cell phone nowadays,and every time you turn around they are talking on their cell phones,which it is dangerous when you see people driving down the road,talking on their cell phone and not paying attention to the road infront of them,and I am sure most people can not spend a single day without a cell phone,and then I am sure there are people who do not care if they have a cell phone or not,me and my fiance just recently got another cell phone because ours got ran over a while back,and we went without a cell phone for at least six months probably more,and it did not bother us because other things are more important than a cell phone,even though we are glad to have one,incase of an emergency or incase my parents need to get ahold of us in a hurry,have a great day,good luck with your life ,and all of your mylotting goals,and Happy Posting.

• United States
16 Jun 09
I agree it is like drinking and driving,and you put yourself and everyone else at risk when you do it,and you should either pull off somewhere and take the car,or wait until you are at a stoplight or somewhere that you are not moving,talking on the phone is a good way to pass time when you are stuck in traffic for several hours lol,trust me I have done it lol,thanks for giving me the best response it makes me feel honored,have a great day,good luck with your life,and all of your mylotting goals,and Happy Posting.

• United States
11 Jun 09
I couldnt be with out my phone any day I absolutly have to have my phone. I could be on my way to work and forgot it I will go all the way back home to get it.

• United States
18 Jun 09
I hear you I cant forget it either and If I would I am doing a U turn and going right back home to get it.

• United States
13 Jun 09
I went 2 weeks without a cell phone once. I went to Korea for my brother's wedding & I gave my phone to a friend to hold till when I came back. I ended up staying in Korea for 2 weeks without a cell phone. It didn't really make that much of a difference because I guess I was on vacation.

• Philippines
12 Jun 09
It has become a way of life for me to have my cellphone with me all day. I guess it puts me at ease when it is with me, because I could always text home if everything is ok or someone can easily text me if there is an emergency. Communication has definitely improved with the invention of cellphone.

• Philippines
12 Jun 09
hi, cellphone is becoming a necessity today it almost similar to wearing clothes. people now knows the value of communication that is why. in my opinion i can live without cellphone because several years back there are no cell phones that people are using but we manage to live and survive at the most of ones capacity. it is right that we adopt to change as well as the proliferation of the new technologies but my point is we should also remember to live in the basic like 2000 years back when all of these things are nothing. have a blessed day.

• India
14 Jun 09
I agree with you friend, but 2000 years back the world was not as it is today! Earlier when we meet a person we used to ask what is your name, where do you work, and where do you live, but now we just ask only one question, what is your number and that is it.

• India
11 Jun 09
I think i can be without my cell phone while sleeping. At least to check the time i need my cell phone.