My Grapevine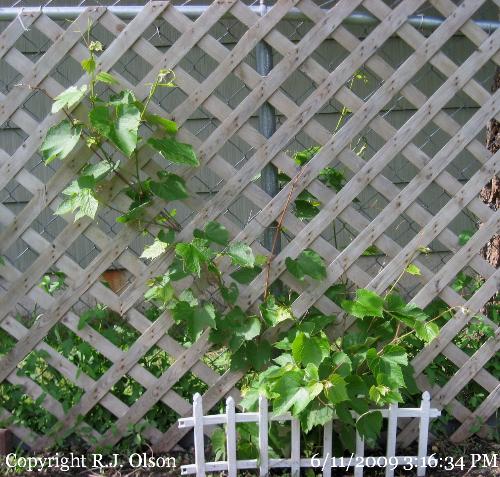 United States
June 11, 2009 4:57pm CST
TYhis is my Kay Gray Grapevine I have here in Minnesota. They produce green grapes that are sweet/tart together. A great tasting grape. It has tripled in size at least from last year. I hope to get a lot of grapes this year. Do you like sweet or tart grapes? Do you have any growing in your yard/garden at all? HAPPY POSTINGS FROM GRANDPA BOB!!~
8 responses

• United States
12 Jun 09
I haven't tried growing grapes but I might next year. I like sweet grapes like red flames but all the grapes in the grocery store are sour. Only occasionally do I find some good ones. Looks like your vine is doing quite well!



• Philippines
13 Jan 16
I like sweet grapes, the very dark purple one. It is so nice you grow your own grapes. We buy it at the supermarket, but some people in the northern part of or country grow it too.

•
15 Jun 09
Hi GRANDPA BOB, Your vine is looking great and I bet you will have some tasty grapes, can't wait to see them when they start fruiting, great work. Tamara


• United States
12 Jun 09
I think mine are Reliance. They are a dark purple grape, seedless. I love them frozen, terrific. Yes, kind of tart, nothing like what you get in the store. So much more flavor.

• United States
12 Jun 09
I love sweet, green grapes. We don't grow any, but my parents had the tart green ones growing when I was home. I wish we did have a vine. We had one at one time, but they didn't seem to do well where we had them planted. My husband finally just got rid of them.