A simply question:do you believe in the existence of extraterrestrial life?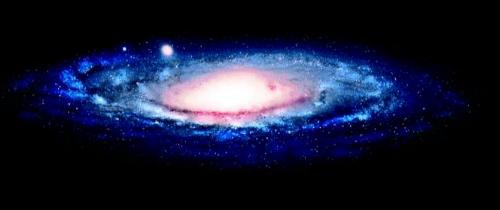 Italy
June 11, 2009 5:34pm CST
What is your opinion on the Ufos? For me is yes,I have always believed in the existence of extraterrestrial life and in their visits on our planet And you?What do you think about this question?
6 responses

• United States
12 Jun 09
Before I can believe in them.. I have always have to ask... if they are so smart to live where and how they do... and can come here and go back to a place we have no idea where or what it is and we certainly aren't smart enough to find it muchless get there... so if they are that smart and intelligent that they can sucessfully do what they do ... why are they coming to a planet like earth... that contains nothing but idiots and stupid people.. because compared to them we are just that.

• Italy
8 Jul 09
Really I believe that earth is a very beautiful planet it will be because it is mine :) but I don't believe that there are as beautiful as ours many of it...so rich of beauties and I don't believe that we are really idiotic ,it is not the scientific progress that the value of an individual does


• Puerto Rico
11 Jun 09
I truly believe in extraerrestrial life mainly because to many people have seen them. People have experience in being taken away and brought back. The government has also kept secrets concerning UFO/extraterrestrial life just with the case in Roswell, New Mexico.

• Italy
8 Jul 09
Scuse me to have made to take time answering ,I am d'accord with you ,surely I don't succeed in not believing in so many people that have seen and they have been takings on flying disks.The governments have wanted to hide the thing,but is there perhaps a change in this?

• Canada
12 Jun 09
i would really like to believe that there is more intelligent life out there than us. sometimes i like to think that we are a giant's experiment and are but a marble to them. or that we might be a grain of dust amongst other ones in a big big universe. i especially think of alien life when i ponder the inventions of certain things and wonder how they came about like the discovery of radio waves, electricity, microwaves, satellite dishes, televisions cell phone and many more other things. i mean i know the stories that are told about them, but i want to know if the inventors suddenly woke up one morning and though ahhhhh i shall see what happens when i do this, and then tadaaaaaa! or were these inventions and the knowledge of how to make them given to abductees. i like to amuse myself thinking of this.whether it is true or not is another thing heh heh. yes it is late and my mind is wired!!!

• United States
12 Jun 09
im not really sure what i believe but i do believe that there is other life out there.