What media player are you using for all your audio/video files?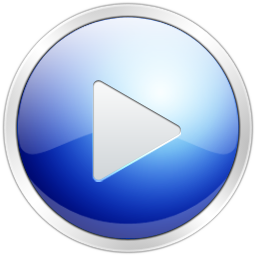 Philippines
June 12, 2009 7:50am CST
I made this discussion not only to survey my fellow mylotters on what media player you are all using... But help others too in giving them technical answers that might help them in finding a good media player for all media types residing in their PC... So jump in & start this discussion!
6 responses

• United States
12 Jun 09
Windows Media Player for audio and Realplayer for video. I also use VLC Media Player for videos Real can't play.

• Philippines
12 Jun 09
Windows media player can be use solely if you have the right codecs/filters in your system... Cos using too many media players would only give conflict/corrupt your files... I can play everything on Windows Media player w/ properly configured/installed codecs/filters.

• United States
12 Jun 09
I download videos with Real so that's mainly why I have it.

• Philippines
12 Jun 09
yup... I respect your choice buddy... I was just giving you option of using a media player that can play all kind of audio/video files... I'd like to recommend you Media Player Classic w/ K-lite codec pack or CCCP(Combined Community Codec Pack) ...Cheers on your RealPlayer!


• India
13 Jun 09
I use windows media player and sometimes media player classic to play all my video files and I use winamp to play all my audio files. I have the k-lite codec pack installed on my computer which helps me in playing nearly each and every video and audio file I download from internet.

• Philippines
13 Jun 09
Great choice... & thanks for replying! if you will encounter some issues in the future... do not hesitate to post it in here... This discussion was made for technical help too.

• India
26 Jun 09
hello friend..i uses kmp for playing my all audio and video files.its more attractive and speed.and it is more reliable,safest and supports all type of files.if you dont check kmp please check it. i think you will really like it.happy my lotting

• Italy
15 Jun 09
DEpeds nomrally which os i use in my day!! So if i use windows i can reach the windows media player and if i use linux i have vlc media player!! I tried also real player and i found it nice but lastly i made my choice for this 2 players on the pc!!I think they are both smart and hhave a good compatibility with all kind of media and even good multimedia catalog!!

• Philippines
13 Jun 09

I am using windows media player. Its not because i like it, but because thats the only thing i know so far. I am enjoying this.

Happy mylotting and smile always.

• Philippines
13 Jun 09
I am using Windows Media Player on all media files. I everything standardized so i guess to keep myself free from headache, i'll just use this. Besides, i don't want other softwares installed on my phone when i have one that can do well. I have to install Klite codec though just for support. I'm quite used with the ID tags of Windows Media Player and it synchs pretty well with my mobile phone.