The oldest movie you enjoyed watching?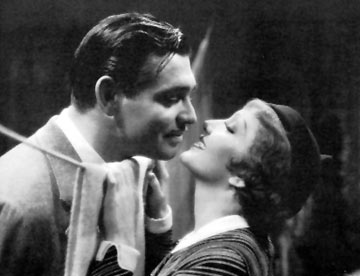 Lithuania
June 12, 2009 8:48am CST
What was the oldest movie you really enjoyed watching?Do you remember the plot,what was this movie about?I've watched a romantic comedy made in 1934, "It happened one night".I'm not a fan of black/white movies and don't like mono sound, but there was something simple and lovely about this story that lifted my mood.
8 responses

• United States
12 Jun 09
Casablanca which was made in 1949 was a pretty good movie. I dont think it was one of my favorites however. There are other older movies that are pretty good. I think there are several that I would enjoy watching, but I dont like movies in black and white if the movies are not in color they are not ones I particularly enjoy watching.

• United States
12 Jun 09
I actually love Cassablanca. It has some of the best move quotes of all time in it. Bogart was masterful in it! Even against the blockbusters of today.. I think Cassablanca shines!

• United States
12 Jun 09
I'm a really huge fan of The Phantom of the Opera, the silent film version. I absolutely love old movies. It Happened One Night is one of my favorites, too. Clark Gable was awesome.

• Lithuania
12 Jun 09
Wow, nice to meet another old movie fan here!


• United States
12 Jun 09
The Wizard of Oz has to right up there as one of my all-time favorites. I remember when it was a Halloween tradition on tv, just like Santa stories at Christmas. I must be a Halloween fan, because I also like the old black and white horror movies...Dracula, etc. with Lon Chaney and/or Boris Karloff.


• United States
12 Jun 09
I love the old Musical Seven Brides for Seven Brothers.(I think it was make in the late 40's or early 50's)I also love all those Doris Day movies.

• United States
13 Jun 09
The oldest film I have seen was the 1927 version of The Jazz Singer. it was the first " talkie". It had the first words heard in film.It is the story of a great singer who breaks out of his traditional family to make it big on Broadway.

•
13 Jun 09
I find it hard to enjoy watching Black & White movies and so the oldest film could possibly be Snow White. However, I do find Laurel & Hardy hilarious and they have a few films, don't they? So I could say them too. An old film I am interested in seeing is It's A Wonderful Life.

• Argentina
12 Jun 09
I love old movies, there was so many great actors and writers, my favorites would be rebel without a cause, some like it hot and the wizard of oz, theres so many great choices, when i was a kid i use to be put off by the black and white now i appreciate it.