cream for skin dryness?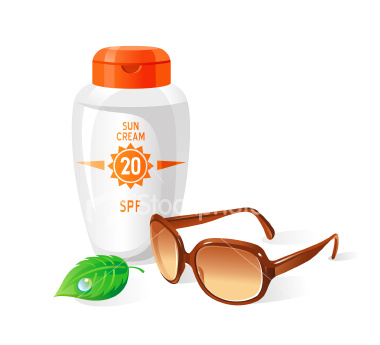 India
June 13, 2009 7:49am CST
due to too much temperature my skin becomes dry, so can you please tell me best cream of best home remedy for protection. Most of of the time my hands always face sunlight and in summer season, i prefer half sleeve shirt. so please tell me which cream you prefer to prevent it.
3 responses

• United States
13 Jun 09
Best bit of advice I can give on dry skin is to put your moisturizer on when you get out of the shower. .it is the best time to hydrate your skin when you first get out of the shower. . good time to moisturize the rest of your body as well! Happy MyLotting to you


• India
14 Jun 09
sweet advice, your profile picture make me happy. by typing comment i feel i m talking with little kind.

• United States
14 Jun 09
awwww ranviruchauhan that was so nice of you to say . . I made this avatar all by myself . .and it was my first try at making one . .I kinda like it tooooo! I like your pic too and I feel like I am talking with a really sweet and kind person! happy lotting to you!


• India
14 Jun 09
its really awsome. are you a software person? or done some course in it? Keep it up!!



• United States
13 Jun 09
If it's summer, you need a hydrating cream,or any moisturizer. It would also be best to drink more fluids. Though you place a lot of cream, if you don't nourish your body from within, it would still look dull and dry. During winter, try to put on more and apply as often as possible.

• India
13 Jun 09
In think moisturizer is best option my hand.my face is oily so no need to apply anything on face but after bath my hand become dry. so i shall try moisturizer on my hand. Have a great day!!


• Philippines
13 Jun 09
The best thing you have to wear hat when you go outside to protect your face by the sunlight. Or you have to use umbrella. Try to avoid going out especially if there is too much sunlight. Every morning you need to put some cream with sunlight protection before you leave and the cream to use is with sunscreen. At night the thing you need to do. Our skin needs to softens because it looses the freshness when it damage by sun. Drink water as much as you can 8 glasses a day or more. Have time to sleep long at night or go to bed early. This is the routine that I always do.


• India
13 Jun 09
yeah i drink water too much but my open hand become dry due to sunlight. i like your advice it is very precious for me. Have a great day!!