Jollibee Macaroni soup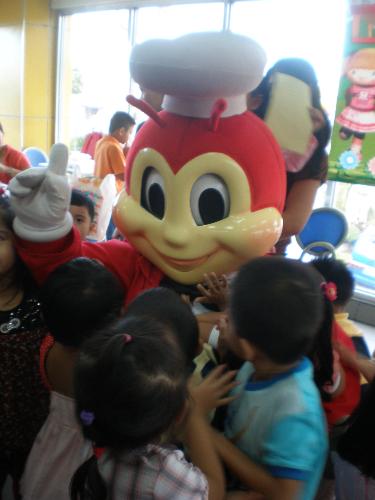 Philippines
June 13, 2009 9:26am CST
Macaroni soup in Jollibee is salty and thick.It taste well but you have to dilute it a bit with water to lessen the saltiness
7 responses

• Philippines
13 Jun 09
yes,Jollibee macaroni soup is actually too salty.you have to add a little water to reduce the saltiness.I do love it's consistency,though.I always order a side dish when I;m eating Jollibee's crispy bangus belly.it's either a macaroni soup or french fries.

• Philippines
13 Jun 09
yes its tasty and suits for most Filipino especially children's taste...and i agree its thick looks like the macaroni is overcooked... i think i can cook better macaroni soup than this...


but still jollibee is jollibee...


• Philippines
14 Jun 09
It's MSG galore. Though Jollibee still rocks! Which is more than I can say for KFC. What a joke of a fastfood. Stupid Americans and bland foods.

• Philippines
14 Jun 09
Really? I haven't tried it. Well, I'm not going to try it now, haha! Anyway, I did order their burger steak once and I'm never ordering it again 'cause it was too salty. That's why I'm sticking with their burger sandwiches 'cause that, I know, taste just right for me. :D

• Philippines
14 Jun 09
I agree! Really, their macaroni soup is really salty. I've noticed that even some of their foods (hamburgers, fench fries, hotdogs) are also very salty. Filipinos are very fond of eating salty foods, which is not very healthy.