Every marriage goes through a bad patch...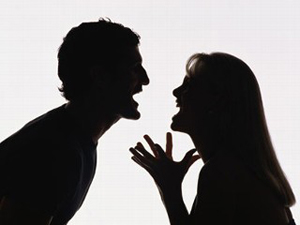 Mangalore, India
June 13, 2009 9:28am CST
Generally every marriage runs into a bad patch sooner or later.There are many reasons for this and every marriage has some very touchy points which makes it go through these bad patches. It is ideal when the partners keep pace with each partner's personal growth. But in many cases this does not happen. It is like having one of the actors in a drama who wont stay in character LOL... Partners should let each other focus on her/his own interests and give space & encouragement to cultivate it instead of resenting it and making an issue . the most common reason given is neglect of home and family, here both can pool in .. There are many such reasons which over a period of time get pricky and finally become major issues of discontent between two. And bad patches are sometimes made worse by interfering relatives offering unsolicited advice and the couple avoiding to seek professional help when it is most needed.

Friends What other reasons can you list out that makes marriage go through a bad patch?
5 responses

• Philippines
14 Jun 09
hi kiran... i think it really comes in every couples life...having issues with each other, with their families, works everything but of course they are two different people deciding to live as one. well i think, adjustment to the situation is important, commitment and devotion counts...that is why we need to be really ready before we enter married life coz its not as simple as other think...its a lifetime commitment! give and take in a relationship is also important and i think we should value our marriage and put God in the center of our relationship so that no matter what problems, issues, circumstances that may occur, we can always win the situation and hope to make our marriage stronger...

• Mangalore, India
14 Jun 09
Hi ckyera, Thanks a lot for your response. As you rightly point out, every marriage has its ups and downs and in each case the reasons are different. But I have noticed that Ego and finance play a major role in causing bad patches in a marriage.It is indeed a serious commitment that cannot be taken lightly esp when there are so many other things involved like the children and assets if any etc;

• Philippines
14 Jun 09
i agree finances and individual differences play a role in a couples life. i remember my parents experiencing this financial problems/issues in their relationship, when my dad loose his job...they always fight, dad always go to his friends to avoid mom... and almost give up on their marriage, but thanks God he did not let this happen! and also thanks to my grandparents who guided our parents and supports them during the lowest part of their marriage and help them fix the problems...and so glad that they still together and their relationship is getting stronger! so see, when couples survived a problems in their relationship, it makes them stronger...i think.

• Mangalore, India
14 Jun 09
Very true about what you say ! It is really very nice of your grand parents to bring your parents together. I too feel that if a couple has gone through a great crisis in their married life and manage to sort things out and come together again, they tend to get closer ...

• Singapore
14 Jun 09
You are right, kiran. This is inevitable in a married life. And I'm sure that there are people scared to take the leap partly because of this; lots of people don't like conflicts in a relationship, especially marriage. If you ask me, I'm not scared of it someday, but I do wonder at times how couples will try to resolve the matter. When 2 individuals get married, both of them have different dreams, aspirations, expectations and temperamental. Sometimes the husband is quite, the wife is hyper and social. And vice versa. There has to be a peaceful alliance, or else there will always be different opinions, thoughts, views and feelings.

When I went through failed relationships, I just couldn't help to imagine what it would be like for married couples. Sometimes thinking about it, can make one feel very scared, but at the end of the day, when I see happy couples in marriage out there, it gives me a certain kind of wonder. Perhaps it's all part and parcel of a marriage life and marriage is worth it...? It works for some and not for others. I suppose to each his/her own. But I will not be scared to embrace marriage, even with a bad patch. It can make married couples grow up with all the experiences going on. Sorry to ramble so much, kiran. I suppose must be lack of sleep.


• Mangalore, India
14 Jun 09
Hi zed, thank you so much for all those interesting observations

.I agree that it is one of the most difficult relationships to maintain and there are too many problems that need to be tackled. there are problems from every direction and as you say with the 2 personalities having different kinds of dreams and aspirations it is a real task to come to some understanding about realising their dreams.I am sure there are many many happy marriages and thats what keeps the institution of the marriage alive and successful, I hope you have a happy married life when you decide to venture into it

- Hope you made up for your lost sleep ,have a great Sunday and happy mylotting


• Philippines
14 Jun 09

I had to admit that my marriage with hubby isn't a perfect one either. Two days ago, I've over heard talking to a Psychologist and he secretly admits that he somewhat disgusted with my actions regarding the orgie and some fornication's that i had done in the past. there were other issues but i quietly cried in the closet where i was hiding. afraid to open up the topic because he might let himself loose again

like an angry animal... when i talk to him he has this grim smile in his face like pretending that he's happy. i try to make up to him still even though he doesn't ask me too. i know am not supposed to feel this way but when i heard it, i feel pierced to my heart knowing that husband didn't want it at all.


• Mangalore, India
14 Jun 09
Hi Mikaela, Thanks a lot for your honest response

.I am sorry about what is happening with you. I feel that we all make mistakes in life or do certain actions without realising their implications, but one cannot be judgemental about others because everybody makes some mistake or the other, may not be the same mistakes but we are all human. I wish you talk to your hubby about this and clear up things, you seem so caring and concerned and it is really not fair that something that happened before should become an issue now- All the best and take care, hope things work out for you


• South Africa
14 Jun 09
that is true ,even those who have a stable marriage must have passed through a lot of fights and quarels before they can be able to sustain their marriages. A marriage will be successful if one of the couples can shift position during an argument, couples need to humble each other and respect each others feelings

• Mangalore, India
14 Jun 09
Hi tundeemma, thanks a lot for your response

, In any argument it is generally the woman who is expected to bow down, and, if this is a regular feature then at some stage or the other the wife is bound to get frustrated and given a chance will vent out her feelings. So it is essnetial for both to come to terms..

• Trinidad And Tobago
13 Jun 09
U have the best topic as yet,,really we all go through this,, time for family is important,to understand each other,, and also to adjust ,on issues,,Its not easy but verrrrrrrrrrrrrrrrrrrrry important, and also when we see some outside thing we fall for it,, is like when we get fed up with what have,not knowing how much more trouble it could be for HOME,, and the TV and certain movies,add salt to the wound,,Once we sit and talk through the problems,,( not easy as u mentioned ,,relatives advise),everything good can be on the way,,Wish all friends GOOD LUCK in life ,

• Mangalore, India
14 Jun 09
Hi kawalnarang, thanks a lot for your response and your views

...I agree that we need to give lots of time and attention to our home and family to make it succeed, but inspite of that some marriages are doomed to fail. One is at a loss to understand where things have gone wrong. There are some marriages which are a failure from day one , but they pull on because of family pressures... Even in an ideal situation , there are bound to be problems which can definitely be set rigt with the right kind of action right ? - Have a Great Sunday and happy mylotting