The importence of sock ettiquette.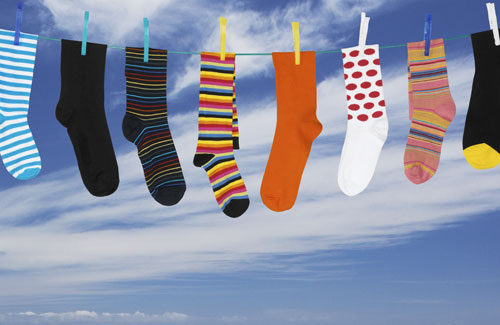 6 responses

• Estonia
13 Jun 09
I'm used to put socks on before I put on my trousers and definitely before I put on my shoes:D

•
13 Jun 09
always advicable....Pol Pot was another who wore tight pants and tried to put on his socks after he put on his pants. Do we see a pattern emerging?

• United States
13 Jun 09
Was this man a magician, or just wanted to look silly?

. I usually put my socks on before I put on my pants. It would be difficult to put socks on if the pants were tight fitting, not that I wear tight fitting pants, but some people do. But I just prefer to put my socks on first, it is just easier, and there are no pants in the way.

•
13 Jun 09
Me too. This could account for Hitlers violent behavior as he put his pants on first.....he never was one for patience.

• United States
20 Jun 09
Honestly I've never thought about it. I think I put my pants on first and put my socks on later as I don't want damp socks from dressing in the bathroom if I perhaps step on a spot on the rug that's wet or if the kids made a mess of sorts...

•
14 Jun 09
i am different to all you lot. i put mine on after my trousers. first i put knickers and bra on, then my trousers, then my top and then my socks last. sometimes i even do my hair and make up and then put my socks on. i find it easier than way as i feel less exposed i guess =]

•
13 Jun 09
Socks always go on before the trousers,otherwise you have to lift the trouser leg up to put the sock on.1st is knickers and bra,2nd is socks,3rd is trousers and 4th is the top