Madness for someone?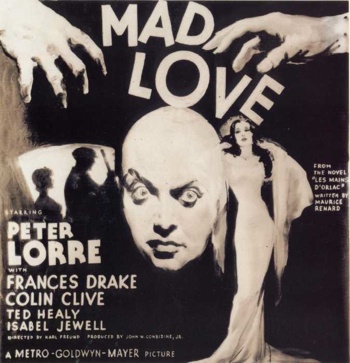 India
June 14, 2009 7:39am CST
Have you become mad behind some? Many times that happened that we love someone very much and always think about that person, wanted to spend much time as possible with that person. Is this happened to you and with whom?
3 responses

• Philippines
14 Jun 09
wow! hi there! you know this topic reminds me of my high school days when i am madly inlove with this guy...(well that time i think its love) i am on my third year then and he is already graduated from highschool, from the first day i met him, i'm really attracted him...and since then i really find a way to know his name and everything about him! waaaaaah i'm crazy to do those things! i always go to place that i know i can see him...just a glimpse from him can make my whole day complete and happy!he's always on my mind before i sleep i think of him and even dream about him! i am alays excited for tomorrow coz i know that i will see him again...hahaha...i think he is the one that i like to be with...but that does not happen, we just became friends and when i graduated from highschool and enter college i seldom see him and just find my self not looking for him anymore though i still think about him...and unfortunately, we never become lovers! i don't know why, i know he likes me too but we never had a chance...maybe he's afraid of me! hahahaha well those we're things of my past that sometimes still makes me smile when i remember! have a nice day! :-)

• India
22 Jun 09
great story. i like your love story very much because it is still giving you happiness.

• India
23 Jun 09
ranviruchuha, it is not a story, but a real incident ofckyera, an untold love.I bet that man would have known her interest on him. Why he he did not try to move close with her?Fear?No idea. But as cyera says it is not love but infatuation only. this is my opinion.

• Philippines
23 Jun 09
thanks! beautiful things are really nice to remember, but this story, i can just tell it to other people but not to my husband now! hehehe or else...

but now, i am crazy about with my husband! i love him so much and i'm mad about him... have a nice day!


• Philippines
23 Jun 09
Yeah, I am right now. I think I'm beginning to be irrationally inlove with someone. Irrational because I tend to close my eyes to every shortcomings that he's done and will be doing in the future just for us to stay together... Guess I love my boyfriend that much.


• India
24 Jun 09
vow your words are great in your description. Good luck for your love but keep control on yourself, control is very much required life. Happy LoveLotting!!

• India
14 Jun 09
It happens to every one especially when you are young and new to love. It happens even when you are old, depends on the attraction of the partner though. There is nothing wrong in this.It is absolutely normal in the game of love and in the world of love.

• India
22 Jun 09
yeah its right vijay. it can happend to anybody , anytime.