Racism by African Americans?

United States
August 27, 2006 7:05pm CST
Yes many white people feel under racist attacks by african americans. Is it true that blacks can be more racist against white then whites are against blacks nowadaysz?? Is it right??
6 responses

• United States
17 Dec 06
yes its so true, ive been telling people that for so long and im african-american myself. I get embarrassed sometimes by the way most of them act. The line I hate the most is "is it because im black". You dont know, well you probably do know, how annoying that is.


• United States
30 Dec 06
I beg to differ. It doesn't matter what color u are. U can be a liable racist. So the hole theory about only white is bogus.

• United States
14 Sep 06
You are right. Racism is on both sides of the fence. No matter where it exists, it is wrong. Many African-Americans are reminded daily that they are second-class citizens because of the many things that are wrong in our society. This, combined with their history of slavery and blatant segregation that was only abolished in recent years has left an open wound on the United States that will take many generations of love to heal. Just realize there will always be people who dislike you for one reason or another, be it your race, the way you wear your hair, or the way you hold your coffee cup. Treat them with love and respect. Maybe their parents were racists and they just don't know any better. They may be won over when they see that you are not like their perceived stereotype. You can take control if you find there is a company or government agency breaking the law and discriminating against you. Gather your evidence, get a lawyer, and call them out.

• United States
6 Sep 06
Relationships between races are better nowdays but I long for the day when all will drop the word race and see each other as simply humans, neighbors, work partners, etc because color of skin has no bearing on a person's personality. I have never been prejiduce nor have even though a racist thought. Neither were my parents and I have passed the same trait to my children. If I don't accept you, it won't be because of the color of your skin or where you live or what religion you practice. I would be because you did something, such as robbed me or cheated me in someway and all races have people who do those things.

• United States
28 Aug 06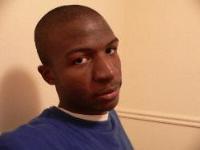 I don't think this is right. However, racism is a fact that nowadays affects everybody regardless of race, or skin color.