Online Shopping!!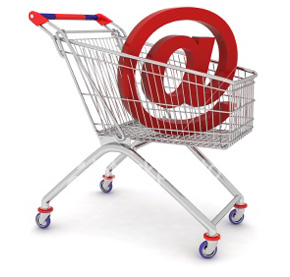 India
June 15, 2009 10:13am CST
Hi Mylotters!! Do you all ever buy anything online?? I never tried it before.....What will happen if you didn't get the good within reasonable time after buying it??? Providing the credit card number number while buying,is it safe????Please share your experiences regarding this....I am really looking forward to buy something with my first payout...
7 responses


•
17 Jun 09
hi if you are shopping on line make sure that they are well know and a good idea is to see if the shop does paypal as you have a come back then if the goods dont turn up or get lost. I have bought a lot of things on the internet and only had trouble once and paypal sorted that one out for me in a couple of days so I would definately recomment it

• India
17 Jun 09
I prefer shopping online.....I have done it plenty of times and you may also try it out anytime...It is quiet safe and secured...I prefer shopping from the sites like walmart.com or ebay...In case of walmart they don't charge any delivery charge...

• Canada
17 Jun 09
Hello. You asked very good questions. Those are also the questions I keep in mind too when I look at online shops. The big question always is : Is it reliable ? I want to very careful every time.

• United States
16 Jun 09
Hi tuyakiki....I have actually done alot of shopping online over the last couple of years. Especially at Christmas time. That way I don't have to fight the crowds or stand in line for what I want to purchase. The online stores usually match all the stores sale prices with the same price and sometimes even lower. I know if you shop at walmart.com and have it shipped to the store you even get free shipping. I have done this a few times also becasue I have went to the store to get a particular item and it has been out of stock and I then was able to order it online. I have never had to return anything so far so I don't know anything about that side of shopping online. flutterby

• India
15 Jun 09
i have never bought any thing online. Online shopping is very much important nowadays ,in this busy world. yeah you are right,but i think there is no need of a worry here,as the technology improves we should also be updated and be a part of it. Good discussion friend.

• Malaysia
18 Jun 09
i had bought 1 hoodies,4 novel and 1 set of DVD drama from eBay and pay using paypal services because it's more safer and you can get back your money back if anything bad happen to your item!but i really recommend you to check the status of eBay seller before you decide to pursue your purchase!please do buy from POWERSELLER than newbies if there are other choice to avoid being scammed! and also always choose to pay using paypal instead of manually key in your credit card data to avoid identity thief and hacker!and ALWAYS MAKE SURE TO LOG OFF from paypal after you have done with your transaction! another things you should do before buy anything from online,always ask the seller lot's of question regarding the extra charge and the period of delivery times to avoid you have to wait for such a long time!