Is it ok to keep your Laptop connected to power outlet even fully charged?

Philippines
June 18, 2009 1:39am CST
Hello people, I just wanna ask if its advisable to keep your Laptop connected to the power outlet even if its batteries are fully charged. It's my habit whenever I'm working with my Laptop to stay connected to the main power whenever there's an oullet available. I have heard that you have to fully drain the batteries once in a while. If it's true how often we have to drain them. Million thanks in advance...
4 responses

• India
18 Jun 09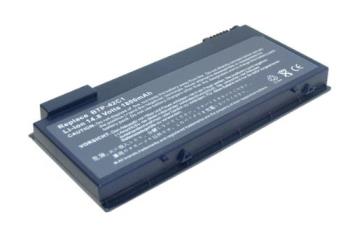 Well.. I think you should remove the power outlet when it is fully charge.. it is not much problematical in the starting but it does effect your battery life slowly. but if you are using the laptop and connecting to AC power its ok. Here I am giving you a link hope it's useful to you for getting more information related to laptop battery life http://www.makeuseof.com/tag/20-ways-to-increase-the-life-of-your-laptops-battery/and http://smart-parts.net/index.php?vp=&rub=battips

• Philippines
18 Jun 09
Thank you so much, very informative indeed. I don't have a problem with my Laptop at the moment. In fact, I haven't had a trip for servicing since I bought it 4 years ago. I used to connect to wifi hotspot with battery operated and enjoyed surfing the net for 3 hours, so far I think my laptop is working good.

• India
18 Jun 09
The advice i have read from many is not to do that. For the reasons that the battery life gets reduced if you keep charging without the battery getting discharged, you are consuming excess power and the laptop get heated up. You can let the battery discharge and recharge as often as it permits you to, while keeping in mind that it does not affect your work or files.

• Philippines
18 Jun 09
Thank you so much, I didn't relalized I am reducing the lifespan of my battery. Someone says discharging the battery most often actually shortens the battery life since there's a counter on the discharge and recharge of the battery. If let's say you have reached the maximum number of recharged then your battery will no longer be usable. Is this total myth?

• China
18 Jun 09
You can always connect the power outlet to your laptop, it's no problem. Nowadays, battery is fully actived by noteboook manufacturers before ship out. There is a power protection of the battery that if the battery is full it's can't be rechargeable.

• Argentina
18 Jun 09
If you want to keep your laptop connected to a power outlet, it's better if you remove the battery first (that's what I did, since I use my laptop as a desktop), then plug it in. If you keep the battery whilst the laptop is connected to the power, your battery may get ruined in no more than 7 to 12 months.Depends on th battery...hope this was useful.