How Do you Ward Off Mosquitoes?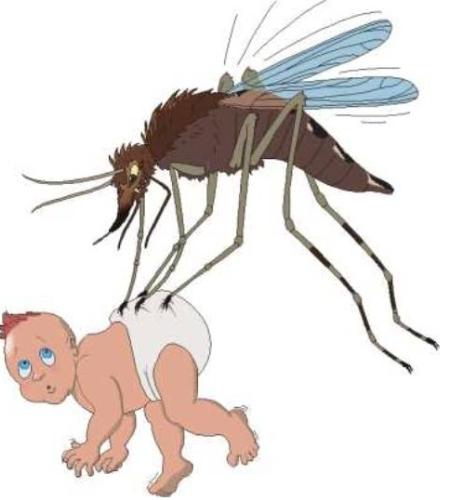 United States
June 23, 2009 1:54pm CST
Its summer time again and as people gather in their backyards for BBQ's and kids are outside playing what do you do to keep those nasty nuances away? I usually try to make my own remedy as I dislike so many of the products that the big companies sell . . so this is what i do . . Into a spray bottle I add vinegar with witch hazel and a few drops of citronella oil. it seems to work . and I am saving money and the environment at the same time

and what are some of the things you do to keep mosquitoes away?
3 responses

• United States
24 Jun 09

First i will try to wear long sleeve shirt and long pant where mosquitoes are plenty, if that is not possible, then i will spread insect repellent along my arm , hip, and leg to discourage them sticking around me, or use some mosquitoes repel smoke generator to confuse their senses.


• United States
24 Jun 09
i bet you need to use a whole lot of that spray . .for as sweet as you are I bet you need a whole bottle to ward those nasty bugs from biting you

mosquitoe repel smoke. .. hmmmm i may have to look into that one . . as always thanks for sharing

hope you are having a great day lamp


• United States
25 Jun 09

I will like to think that you never heard of that before,my friend. M.R.S.G, haha... It is common used by population living in tropical climate especially those can not afford to buy mosquitoes net in their bedroom, but want a much peaceful sleep at night from these blood suckers. Not many westerners from big city in USA heard about it in their entire life.


• Canada
24 Jun 09
Witch Hazel makes my wife break out so we have to find a different formula. Actually our mosquito population is not too bad here. We have a small flock of Muscovy ducks who eat up most of them. The do the same thing to the flies. Black flies is a different story though. They chewed up my wife really bad. Me, I get bit but for some reason I have almost no reaction to insect bites. Mosquito bites don't show on me at all.

• United States
25 Jun 09
Philbo.... your knowledge never ceases to amaze me! That must be the reason all the insects stay away from you . .in fear that just your being will annihilate their whole population! I wouldnt know the difference between a black fly and a noseeum! I sure wish we had some of those Muscovy ducks around! Happy Lotting to you!

• United States
24 Jun 09
I think i might try that remedy inside my house, lol! My ex was locked out one night and took out our screen and hopped in but it never got put back and I have to get my maintenance man to do it, not something on my list to do with so much to do in recent days. So I find myself opening the window wide open when I come home and then when its dark I find myself scratching my ankles and it takes a minute to register-Im swatting, Aw man, run to the window and put on the air. I have been seeing actual pants you can wear that are insect repellent but first I want to know HOW it works before I resort to that option, I think your idea sounds like a great one, believe it or not I dont mind the smell of witch hazel.


• United States
25 Jun 09
LOL--oh man, thats funny but I was telling my neighbors today about your idea and I said Im gonna prepare me a big spray bottle so me and my neighbors will just have to pass it around! Yea, whats with the ankles thing?? I dont know why mosquitos have either a preference for ankles or arms but maybe that's the first thing they notice moving those suckers are fast!