For many it is an hardship or they don't have it. Do you have health insurance?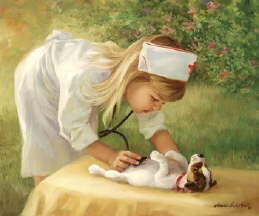 United States
June 23, 2009 9:00pm CST
I had health insurance for many years, but here in America, where we have no universal plan at this time, it became far out my reach as far as cost goes. Now I have no health insurance at all. It is scary, because I have several chronic illnesses and have to take medications each day. Sometimes I skip doses to stretch the money, or I do without them. Do you have good, affordable health insurance?
3 responses

• United States
24 Jun 09
For the longest time of my life I never had health insurance. However I am married now to a soldier and thank god for those benefits. I currently have health insurance through Tricare Alliance. I have been really happy with them, considering they basically cover everything under the sun except for dental, but do offer a great dental plan to add! I have had a miscarriage and am now pregnant and Tricare has covered everything for it! I know many people do not carry health insurance due to the fact that they simply cannot afford it. * if you are here in the states , you should see how much it is to fill ur prescriptions at walmart! There copays are really cheap, insured or not! Good luck!

• United States
24 Jun 09


Hi, and congratulations on your pregnancy! I hope it all goes truly well. I am glad you have the insurance. It is such a help. I do use Kmart or Walmart for prescriptions, and they are less for those of us without insurance. I have to take so many things that have no generic equivalent, and that is part of what adds up. Again, congratulations, and thank you for responding :)) Karen

• United States
24 Jun 09
No I don't have any health care and it is pretty hard, but I am a lot luckier than you, I have asthma but there is no generic type of my rescue inhaler so its $50 for one inhaler, and during the winter months I went through an inhaler every 3 weeks because I struggle with breathing when its cold. And now I'm starting to struggle again because its getting hot and stuffy, so I think I am going to get the cheap stuff that you breathe through a machine when you have an attack,,its a lot cheaper but the downside is it makes me extremely jittery and shaky...that's so horrible that you have to skip doses and that just makes me so pissed off at the health care system because no one should have to do that.

• United States
24 Jun 09
Asthma is one of the conditions I have. I am supposed to be using three medications, but cannot afford more than one, plus a rescue inhaler. They were tough to buy, even with insurance. One good thing my doctor did was to fill out papers to get what I use now. If you have no insurance and qualify as to your income, with that paper and one you also fill out, you can get the medications directly from the pharmaceuticals for free or for a huge discount. It might be worth you looking into it. Best wishes, Karen

• India
23 Jul 09
Hello my friend PeacefulWmn9 Ji,
Well, unlike US, we have slightly different schemes here. We are not bound by rigid rules for having medical Insurance policy. I remember, when we visited US, it was very much essential to have medical insurance and we could go to that Doctor only. In our country these norms are free, we can visit any Doctor as per our will and pleasure. As a retired person's wife, we are covered under different schemes for our illness, at the same time we can knock anyone for our treatment. May god bless You and have a great time.